To favor, or not to favor, that is the question daunting many Prom and Senior-All-Night-Party committees. Budgets are tight, and trying to include everthing on your wish list is harder than ever.
Favors are a nice momento of their special night, but let's face it, long after Prom or graduation is over they end up forgotten on a shelf, collecting dust. Seems like an easy item to cut from the budget.
Not so fast! With functional favors, you can give them something to remember their special night, and something they will actually use.
Here are some top picks, favors they will use and treasure as a keepsake from their big event.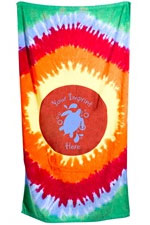 Beach Towels
Who wouldn't love a new Beach Towel? Especially when it's imrpinted with their Prom date and theme or Graduation details. Kids go crazy for these awesome favors! They can be used for years to come and will always hold a special place in their heart.
These awesome coolers can be customized with your choice of color and imprint. They measure 8″ x 10″ and hold 10 cans. Kids will love to use them for camping, beach outtings, road trips, and tailgaiting. They are a teen favorite choice for favors.
What teen wouldn't love a new pair of headphones? They can use them for MP3 players, cell phones, video games and any other item with a headphone jack. Imprinted with their school name, or details of their special night, these black headphones with full color imprint will be a treasured keepsake they will love to use.
Chargers make a functional favor and unique keepsake. This CE certified charger plugs into a car outlet via a USB cable. Kids can use it to charge cell phones, MP3 players, iPods and more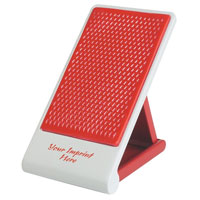 Cell Phone Stand
This functional favor features easel stand to keep phone visible and folds flat (2 1/4″ x 4 1/2″) for easy storage. A non-slip pad keeps phone in place. Fits any cell phone. Choose your colors and imprint for a keepsake they will appreciate.
Kids can use this useful favor for cleaning phones, tablets, computers, screens, eyeglasses or sunglasses! 6″ x 6″ cleaning cloths are made of soft, scratch-free microfiber. Choose from many colorful designs and add your own imprint for a trully one-of-a-kind functional keepsake.
When it comes down to it, favors are an important part of their High School events. They provide a treasured keepsake and add a special touch to Prom or their Senior-All-Night-Party. Instead of cutting them out of the budget, choose something they can use, and give them a trully unforgetable event.
See more functional favors here Functional Favor Ideas