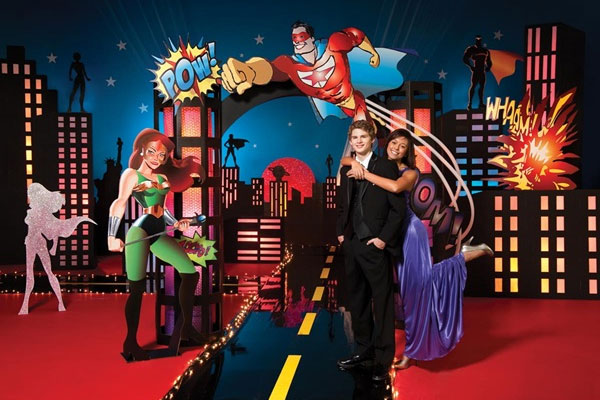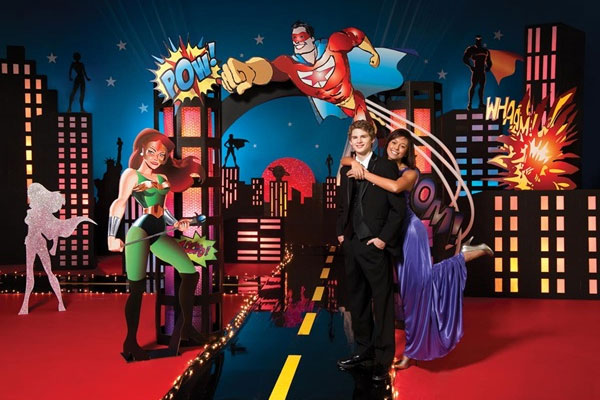 Besides the big game, the part of Homecoming and Prom teens look forward to the most is the dance, so having the right theme is important. Whether it's formal, casual, or somewhere in between, the theme is one of the things your students will remember most about high school.
Here are 5 fun new Homecoming and Prom Themes your teens will love:
1) Zombie Theme—Party With the Undead!
You never know what might happen when zombies are on the loose! Anything zombie is hot with teens right now, so why not have a zombie Homecoming theme? It's a great casual way to keep teens engaged and "dying" for more fun.
2) Mustache Theme—Elegant and Fun!
Embrace one of the biggest teen trends with a fabulous mustache theme. The great thing about this theme is you can make it formal with an elegant, black tie feel or casual with wacky mustache favors and a laid-back vibe. Add an extra touch by giving your royalty court mustache stickers to wear.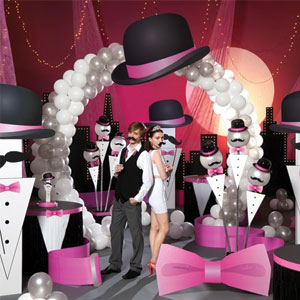 3) Shanghai Theme—An Exotic Experience!
Forget Paris, Greece, or a tropical island! Send your teens on an exotic adventure with the ultimate destination theme—Shanghai! Hand out sunglasses–reminiscent of a certain, ultra-cool government agent–and decorate with paper lanterns and red and gold balloons to create the perfect Far East feel.
4) Superhero Theme—The Sky's the Limit!
Everyone dreams of having super powers. Make your teens' dreams come true with an awesome superhero theme. Encourage teens to dress as their favorite heroes; show classic and new superhero movies; and hand out super-cool favors like masks or ear buds. A party like this is the perfect way for your teens to unleash their inner superheroes!
5) Glow Theme—Light up the Night!
Make Homecoming and Prom shine with a fun neon theme! Let everyone design their own t-shirts with glow paint, and hand out fun glow favors, like glow necklaces and light-up key chains. Then, turn down the lights, set up a black light, and let teens dance the night away. It's the perfect way to unwind after the big game.
Homecoming and Prom are some of the biggest high school experiences, and it's all about the memories! The right theme will give your teens something to talk about for years to come.
Want more ideas for Homecoming and Prom themes? Download our free guide, 30 Homecoming and Prom Theme Ideas, and find the perfect Homecoming theme for your school!