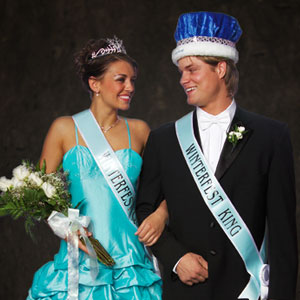 Winterfest is an exciting event for your school and the community. From the first activities of the week, like open skates, clothing drives, sports, and contests, to the parade, coronation, and of course, the winter dance, Anderson's has everything you need to plan and decorate for every step of your fantastic Winterfest!
Step One: Parade Floats
Nothing is more exciting during Winterfest than a festive parade full of creatively decorated floats. Use a variety of materials to decorate your parade floats, including floral sheeting, tissue pomps, paint kits, theme kits, and candy for parade throws. Beads are also a great item to throw out during parades.
Step Two: Coronation
Most Winterfests end with the regal coronation of your Winterfest King and Queen. Get ready for your coronation with twinkling tiaras, handsome crowns, stunning sashes, scepters, robes, and other quality royalty items.
Step 3: The Dance
Create a winter wonderland for your penultimate Winterfest Dance at the end of the week. Use amazing decorations to give your event a cool winter look and feel. Start with blue, white, and silver decorations like gossamer, streamer,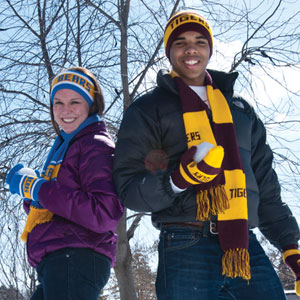 balloons, and background paper. Then, add clear mini lights, snowflakes, and more to create magical, wintery scenes.
Extra Step: The Activities
Pack those Winterfest days with a variety of fun-filled activities that kids and adults of all ages can enjoy. Some of our favorite activity ideas for Winterfest include:
Open Skate Night
Snowman Contest
Gingerbread House Contest
Hot Chocolate Bar
Soup or Chili Cook-off
Trivia Night
Silent Auction
Broomball Games
Snowshoeing
Snow Tubing
No matter what you need, from decorations to marketing banners, Anderson's has exactly what your school needs for a fantastic Winterfest. Order your supplies today.