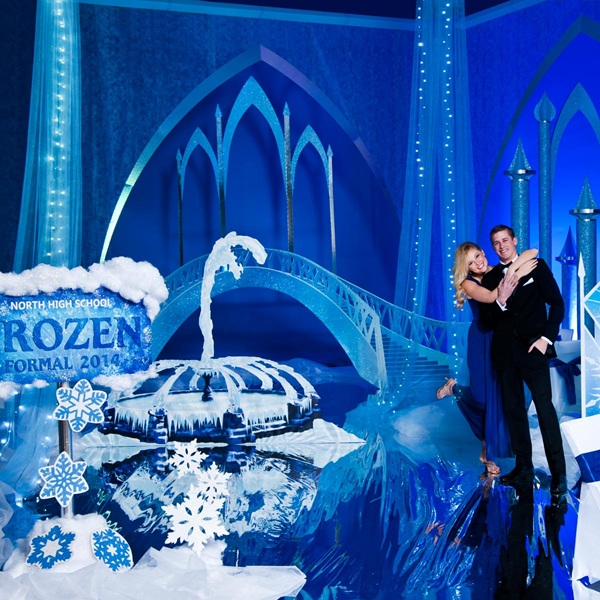 Every year, we create new Prom themes that you and your kids will love. This year, we have eight hot Prom themes based on fun, new trends. If you choose one of these eight Prom themes, you are sure to make Prom night even more memorable for your kids.
1. The Roaring '20s
Why it's hot: Inspired by a certain Gatsby movie, the 1920s are very popular as a Prom theme right now.
2. Forever Frozen Night
Why it's hot: Another theme inspired by a hit movie, this is a fun new take on a Winter Wonderland Prom theme. Your kids will be familiar with it—and love it even more if you play music from the popular soundtrack.
3. Le Grand Parc de Paris
Why it's hot: Our new Paris Prom theme offers some of the most fantastic kits ever. This grand, impressive Paris theme features a moving carousel and Ferris Wheel. Check out our video to see this kit moving.
4. Prom Dynasty
Why it's hot: This is a very unique Prom theme your kids will love. It's based on a popular cable show with a similar sounding name.
5. London Calling
Why it's hot: For years schools have had Proms based on Paris, Italy, Greece, Egypt and the like. A London Prom night is an unexpected and fun choice for a foreign city Prom night.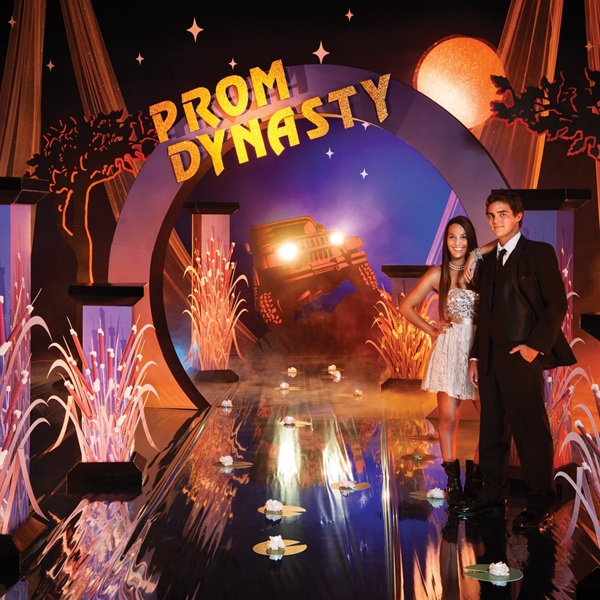 6. Formal Affair
Why it's hot: It may sound like another ballroom Prom theme, but this theme has something other themes don't have: mustaches, which are a huge trend right now.
7. A Night At the Museum
Why it's hot: Because it's different! A museum Prom theme is perfect for any school that may be tired of red carpet, starry night, or garden Prom themes.
8. All That Jazz
Why it's hot: This Prom theme is modeled after Chicago, but it features a unique marquee. The "city name" and title can both be customized with your choice of text.
Check out more new Prom themes by downloading our free 30 Prom Theme Ideas PDF.
View more Prom themes now.