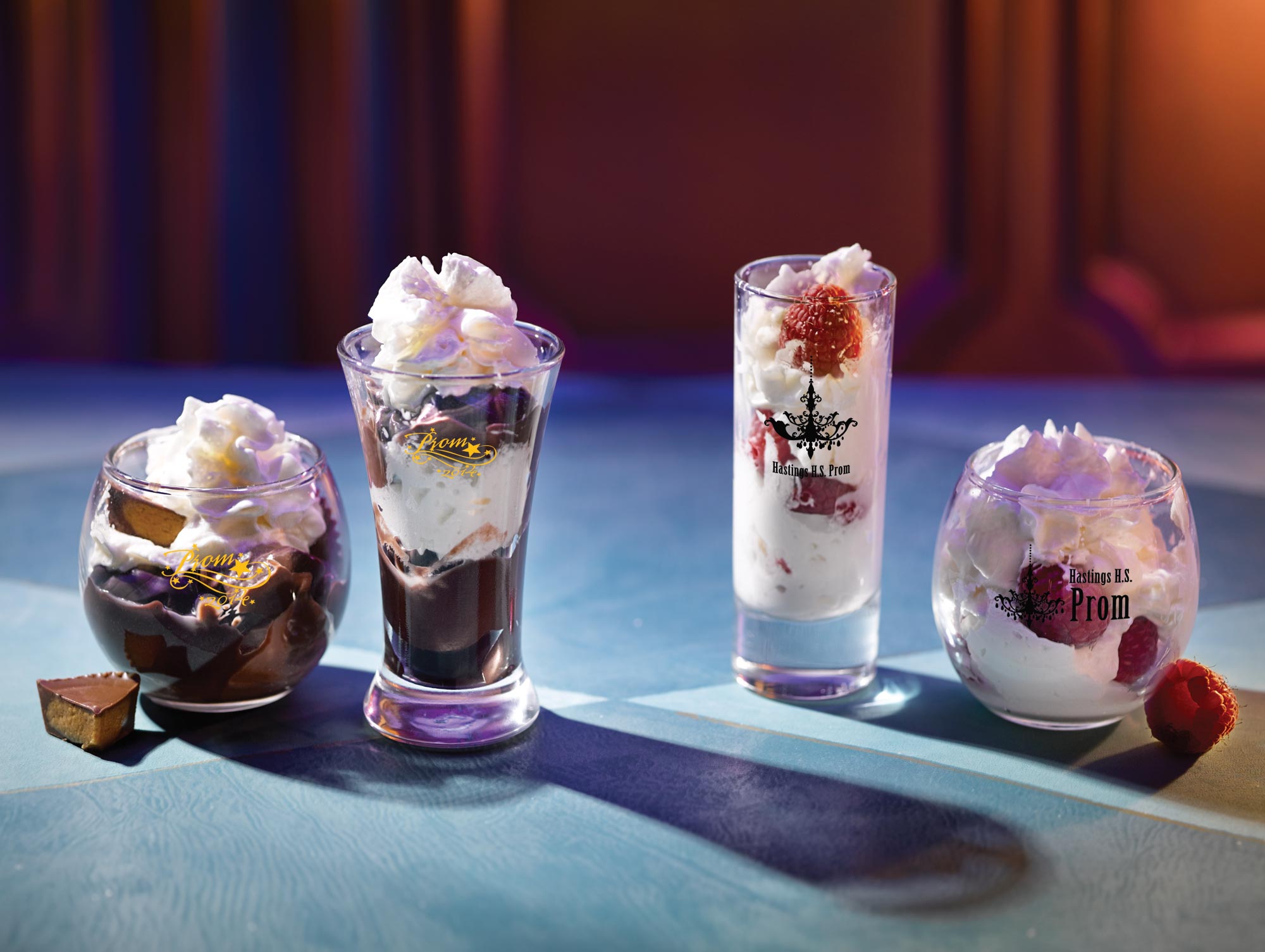 If custom flutes and mugs from Homecoming, Prom and banquets seem like dated favor ideas, we have four fun new ideas for you!
Use these ideas to glam up your custom glassware to create unique displays or place settings, and get your modern day teenagers to take them home as favors. And remember, custom glassware cannot only be used as favors, but as great Homecoming and Prom decorations.
1.     Mouthwatering Buttermints
Instead of scattering buttermints on your table, place a flute full of custom buttermints by each Prom or banquet place setting. Tie colorful ribbons around them for an artistic touch. This way, every student gets a good supply of mints to snack on, and they each have a beautiful favor they will want to take home.
2.     Delectable Desserts
We offer many short glasses and tumblers that can be filled with all sorts of delicious desserts for Prom, Homecoming, or a Senior dinner or banquet. First, customize your glassware with your Homecoming or Prom themes. Then, choose something simple like gelatin with fruit or a rich dessert like Chocolate Raspberry Tart to fill each glass. Check out our mini-dessert post for lots of recipe ideas.
3.     Fun with Flowers
Go non-traditional with your glassware favors. Instead of a standard flute or party glass, choose a tall tumbler or trumpet. Customize your glasses with your Homecoming or Prom themes, then turn your tumblers into vases by adding several colorful flowers and use them as centerpieces.
Fill various size custom glasses with colored sand and add a non-flame, everlasting tea light to each glass. Group the glasses together on your party tables so your Prom, Homecoming, or senior party guests can dine by candlelight. This is great for romantic Homecoming and Prom themes.
Inspired by these ideas? Shop and order custom glassware now!
What other ways have you used glassware as Prom decorations?