It's 2014! A new calendar year means there is only half a school year left. Even though your middle school students may view that fact as a positive thing, as a middle school educator we know you have a limited amount of time right now to finish lesson plans, motivate middle school students, and hand out student awards for their hard work.  While we don't claim to be David Letterman, we have put together our own Top 10 list of new products by Anderson's to make your daily challenges a little easier. And you can rest assured that your students will love them.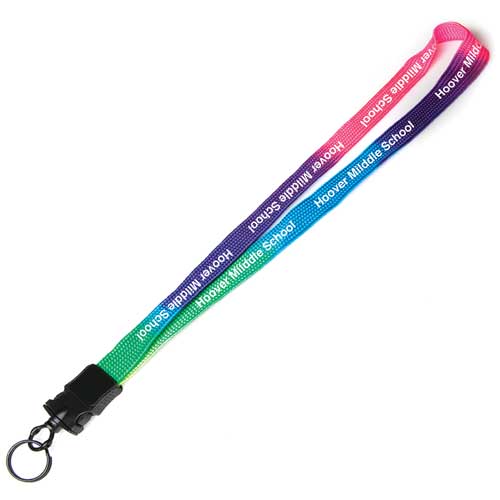 10. Neon Lanyards – Bright colors reminiscent of the '80s are still trendy. Lanyards in neon colors are fun ways to ensure school safety and security for your students.
9. Slingback Bag – This bag's unique shape makes it a winning choice for your school store or your next middle school fundraiser. Students will appreciate new bags to help clean out their lockers at the end of the year.
8. Hoodie Backpack – It looks like a hoodie, but it's actually a backpack. Add your school name and mascot to these backpacks and sell them in concession stands with other custom school spirit items.
7. Mood Bottle – An appropriate water bottle for middle school students; their tastes are always changing. This bottle changes color when it's filled with a cold beverage. Custom water bottles like these are perfect for fundraising, gifts, and dance favors.
6. Thackaray Pen – Quality custom pens make great school supplies and graduation gifts for middle school students. Order pens today and get 1 FREE with every pen you order!
5. Mini Speaker – Middle school kids love electronics. Use this practical device as a mid-winter fundraiser. Kids will love hooking them up to their MP3 players and phones.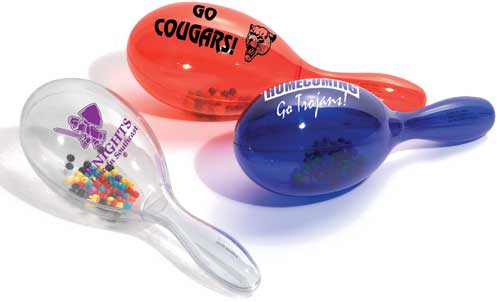 4. Maracas – Get your students pumped up for spring tournaments with unique school spirit noisemakers like translucent maracas.
3. Two-tone Sunglasses – Teachers tell us sunglasses are one of the most popular school store items. These custom Two-tone Sunglasses will be flying off your store shelves!
2. Headband Wig – Another great idea for middle school spring sports tournaments. Students will love these crazy Headband Wigs for cheering on the team.
1. GRAD GEAR – More and more middle schools plan a spring graduation ceremony. Get your grad gear (caps, gowns, and tassels) right here, either as a set or individually!
Shop now for these hot new products and find more ideas for student awards and graduation gifts.