Ideas for when alums return to campus:
1)    If you have a budget for it, you can do some superficial landscaping to spruce up the campus. Whether it's a new small flowerbed, some new trees, or even recreating an aspect of signage, a small change in appearances can make a big difference.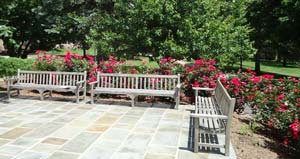 2)    If you're having a parade, don't throw candy – throw free stuff from the school store (T-shirts, Frisbees, spirit paraphernalia, etc.).
3)    Put together special gift packs that have some significance to the past classes or groups of classes – it could be small things, or it could be one significant thing (ex. Tickets to a B+B, a free listening of a play or a show, movie tickets, etc.).
4)    Consider the types of events you usually have, and see if you can try something different than you've done previously. This can be flexible depending on what type of mood you are going for – whether you want to do faculty presentations, ice cream socials, or community events.
5)    Give your alumni a chance to weigh in on what they would like to see happen when they return.