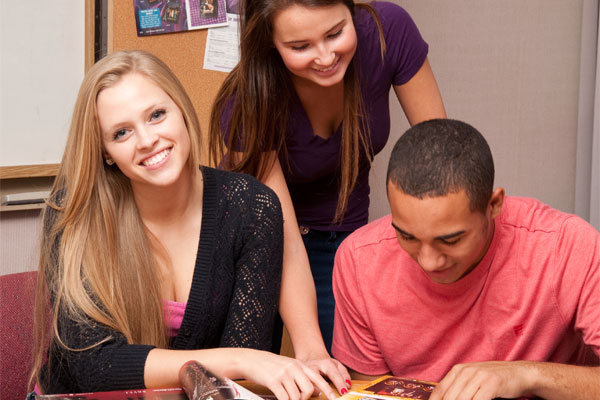 Being part of a high school student council is a great opportunity for students to learn and practice leadership skills, responsibility, and community service. With the school year coming to an end, recognize the hard work of your student council members with a special celebration. Casual or fancy, an end-of-year party is the perfect chance to let students enjoy themselves and be proud of a job well done.
A Little Recognition Goes A Long Way
Everyone likes to hear "thank you," especially when they have assumed a lot of responsibilities. Student councils plan fundraisers, community service projects, and promote events throughout the school year. So, a little acknowledgement, like a group activity or a party with gifts and rewards are great ways to say thank you.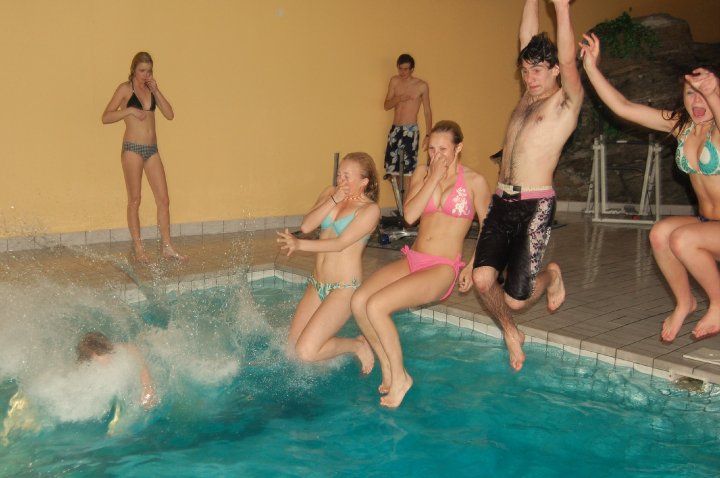 Keep the Energy Going with A Group Activity
Student council members have a lot of energy because they always have several projects going on at once. Take advantage of that and plan a big, energetic group activity outside of school for your entire student council. Customers have told us that they like group activities like bowling parties, pool parties, and paint ball parties.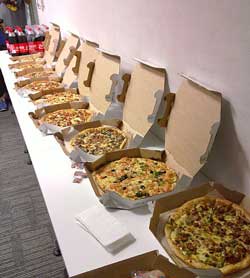 Food for Thought
You can't have a good party without good food. If your student council budget still has enough money, organize a barbeque, small banquet, or a private room at a local restaurant. For budgets that have been stretched a little, try a more casual idea like a pizza party, picnic, or potluck.
Gifts and Rewards for Student Council Members
No matter what type of student council celebration you have, give your students a gift and reward they can take with them when school ends. Gifts and awards can even match your party style. For a more laid-back celebration, hand out lapel pins, custom T-shirts, or certificates. At a slightly fancier party, give students medallions or trophies.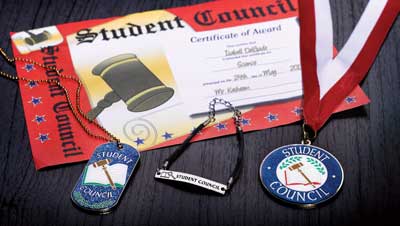 With the end of the school year fast approaching, choose a celebration style and gifts that are perfect for your student council.
Let us know how you plan to celebrate.