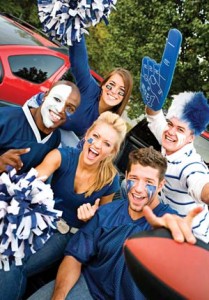 While there are way more than 10 steps to planning the perfect college Homecoming, here are 10 quick and easy ideas that will help keep students engaged, promote alumni participation, and pump up school spirit all over campus during this fun time of year.
1. Start planning EARLY!
Ideally, you want to start planning next year's Homecoming as soon as this year's is over. The earlier you start, the easier it will be to book all the venues, food, and entertainment you need.
2. Send Save The Date cards to alumni
Do this as far in advance as possible to give alumni the chance to make travel arrangements. After all, Homecoming wouldn't be Homecoming without former students and faculty joining in on the fun.
3. Form a committee
Recruit a diverse group of students, faculty, board members, and alumni to be part of your Homecoming Committee. They will all bring their own perspectives and expertise to the mix.
4. Give students what they want
To keep student engagement and school spirit high be sure to poll students to find out what kind of activities they would like see on campus during Homecoming.
5. Choose a theme
Even if your school doesn't traditionally do this, choosing a theme can help you focus your planning efforts and make all the on-campus activities more fun for students.
6. Decorate your campus
Now is the time to show off your school colors! Decorate campus buildings and outdoor areas with fabric, sidewalk chalk, paint, and lights, or set up face painting booths, so students can become walking decorations as they sport your school colors.
7. Plan events all week long
Plan at least one event every day for the week leading up to Homecoming to pump up school spirit and allow maximum participation.
8. Make it interactive to increase student engagement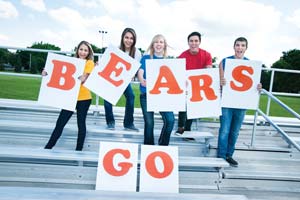 Keep the excitement going by planning interactive events that get everyone involved. Try a picnic on the quad, a student/alumni basketball game, a parade float decorating event, or a Super Fan contest on game day.
9. Promote your events – a lot
If you promote it, they will come. Hang banners, posters, and flyers around campus (aim for high traffic areas, like libraries, dorms, and cafeterias). Don't forget to advertise on social media sites, too, to reach the most people at one time)
10. Ask for volunteers
Don't think you and your committee have to do all the work. Ask for volunteers to help work the events (take tickets, sell concessions, monitor traffic flow, etc). You'll find lots of people willing to help if they know it's needed.
Weigh in with some of your favorite college Homecoming planning tips!