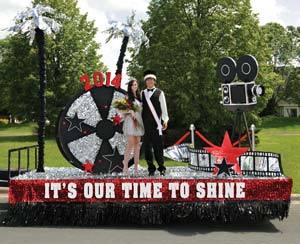 Homecoming season is fast approaching, and it's time to start thinking about your Homecoming float. Many colleges and universities design at least one, if not many, floats for their Homecoming parade. While each float should express the unique personality of whatever school club or organization it's representing, there are 3 must-haves you need to start with to create the perfect float:
1) A Theme
Having a specific theme for your float will make it stand out from the rest and will make it easier to decorate. If your school has a specific theme for other Homecoming events, you'll want your float to match. If not, choose a fun theme that promotes your school or one that shows your school crushing he competition in the Homecoming game. You can either choose a ready-made float kit, or you can decorate your float in your own unique way. If you create your own float props, start with these basic float decorations, and design around them:
Floral sheeting
Pomps
Styrofoam letters
Fabric
Wire
2) A Cheer
Of course, you'll want to have as many people as possible riding on your float, cheering their hearts out, but there are also other fun ways to "cheer" that will pump up the crowd even more:
Hang a fun banner on your float
Spell out your message using Styrofoam letters
Broadcast a cheer with a loudspeaker or megaphone
Choreograph a cheer routine involving the people on your float
Have the walkers lead crowd in a cheer
Give everyone on the float a noisemaker so they can cheer extra loudly
3) Fun Favors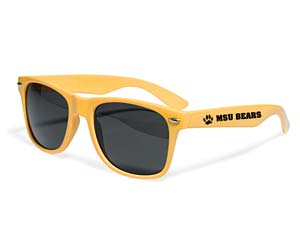 Forget the traditional parade-float candy toss! It's time to take float favors up a notch and give spectators fun and useful things that will make them remember your float and your school. While small items, like pencils and can coolers, are traditional parade-float freebies, consider offering something imprinted with your school's logo to ensure that everyone in the community knows about your school. Try some of these fun ideas:
Water bottles
T-shirts
Wristbands
Backpacks
Sunglasses
Waterless Tattoos
Mini Footballs
 Use these three ideas as jumping off points. Then, add your own personal touches to create fun and memorable floats for your Homecoming parade.
 What are the must-haves for your school's Homecoming floats? Share with us now.