It's important that as many people as possible attend Homecoming events on your college campus. High attendance means high student engagement, and high engagement could lead to higher enrollment numbers. So, how do you ensure that you get the highest attendance numbers at all your Homecoming events? First and foremost, you have to get the word out. Check out these easy and effective ways to let everyone know about all the fun things happening on campus.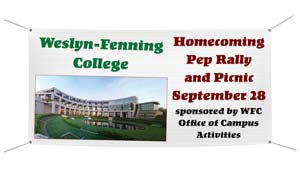 Banners
One of the easiest and most effective ways to promote your college Homecoming events is by hanging banners all over campus. Create large, vibrant, and unique banners and hang from bridges, columns, and more. You can even get students involved by hosting a banner-making contest. When the people you want to reach are creating the ads themselves, odds are higher that the message will get through. Plus, you save time and money by enlisting help from others.
Posters and Flyers
Standard posters and flyers may seem old fashioned, but they can have a lot of power if utilized correctly:
Place in high traffic areas where they will be seen, like cafeterias, libraries, bus stops,   bathrooms, and dorm common areas.
Make them bold, vibrant, and unique, so they will get noticed easily.
Hand flyers out at other events, so you know students see them.
Put flyers on cafeteria trays or library chairs, so students have to notice them.
Turn flyers into magnets that can serve as daily reminders of events.
E-mail
College students on across the U.S. say e-mail is the most effective way to get the word out to them about Homecoming and other campus events.To keep students informed about everything that is happening during Homecoming week, send e-mail reminders a few weeks beforehand, during Spirit Week, and right before each event. Even better, set up an online calendar that links to students' Google calendars through their e-mail accounts. That way, events will show up automatically on calendars, and no one can say they didn't get the e-mail.
Social Media
Want to reach the largest number of students in the shortest amount of time? Let them advertise for you via social media. Post an announcement about all the big Homecoming events on your school's Facebook account or send out tweets, and watch how fast word gets around. Using social media is a great way to ensure maximum attendance at Homecoming events –and you don't have to spend a lot of money or time to do it.
Create a Video
Advertise big campus events, like Homecoming, in a unique way by creating a video. Play it all day (or all week) in the student union, on your campus TV station, and on social media sites like YouTube. A video will definitely grab students' attention and get the word out about your campus event in a memorable and fun way.
Radio, TV, or Newspaper Ad
Does your college or university have its own television station, radio frequency, or newspaper especially for students? Take advantage of these resources by creating advertising that highlights all the upcoming Homecoming event(s). Even if you have to pay a bit for airtime or ad space, it might be worth the investment for an event as large and important as Homecoming.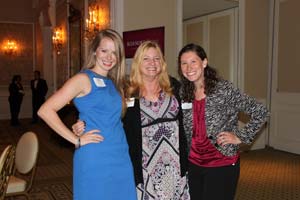 Alumni Websites
The purpose of Homecoming is to invite alumni back to their old alma mater, so what better way to advertise Homecoming events than your school's alumni website. It's faster and easier than sending out e-mails or written invitations to each alumnus (although these are still nice personal touches that many schools still do) and ensures maximum exposure to your message by the people you need to see it. Be sure to include dates, times, and locations of all Homecoming events, so alumni can plan accordingly.
Spreading the word in the right way is a key factor in increasing attendance at college Homecoming events. Remember, if you promote it, they will come.
What are you doing to promote your college Homecoming events? Share with us now.