Masquerade themes are a popular Prom idea that students love. It can be romantic, casual, fancy, mysterious, dark, moody, bright and/or exciting. It's all about your Prom and high school's style. We've put together a few things to consider as you start to plan and create an amazing Masquerade theme for your Prom night.
CHOOSE A MASQUERADE PROM THEME
You may be scratching your head at this tip. We already chose a theme, didn't we? Yes, and no. There are different types of masquerade Prom themes and it's important to choose the masquerade theme style that fits your school best.
• Mardi Gras/Carnival – This is the most popular variation of a masquerade theme. It's casual and relaxed, but can still be elegant.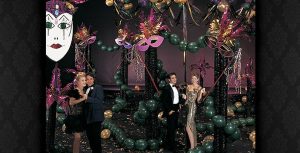 • Venetian/Parisian — This is a fancy idea that schools with a slightly bigger budget may like. It's all about fancy, intricate details. Think Marie Antoinette or Phantom of the Opera.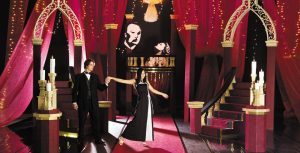 • Goth/Vampire – It's a unique idea for a masquerade ball. The dark, moody atmosphere will definitely make your Prom night unforgettable. Take gothic themes like our Manor of Grandeur theme (below) and add some masks or masquerade decor!
• Color themes – Go black and white. Or just jewel-tones (like our Mysterioso theme below). Or dark and rich tones.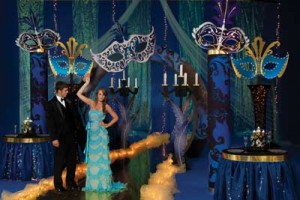 A Prom theme is just a bunch of words without decorations to bring it to life. Make sure you have everything you need to decorate tables, chairs, buffet tables, walls, floors, and fill corners and the ceiling to make your masquerade Prom theme come alive.
• Fabrics – Choose from thick (satina), lightweight (gossamer and tulle), shiny (woven glitter fabric) and many more fabric to cover tables, chairs, walls, etc.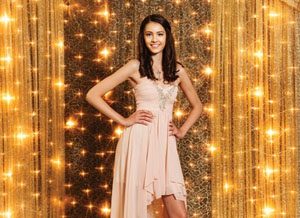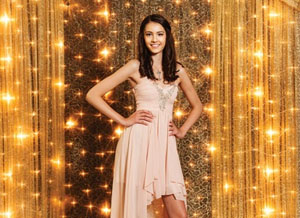 • Masks – These are a must-have for any masquerade theme. There are dozens of mask styles to choose from to fit any type of masquerade theme from Mardi Gras to Goth.
• Mood lighting – Illuminate fabrics and decorations with spotlights and flood lights to set the right mood.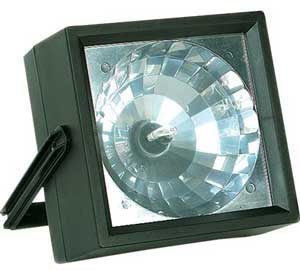 FIGURE OUT THE FOOD FOR YOUR MASQUERADE PROM
There are a lot of different directions you can go with for food at your masquerade Prom theme.
• Match your food to your theme. For a Mardi Gras Prom theme, use New Orleans food (like beignets, jambalaya, and king cakes). A Venetian masquerade will need Italian offerings. Goth masquerade food can be dark colors.
• Don't go too fancy. These are teenagers you are feeding. You don't want them to be picky with the food on a exciting night like Prom.
• Lots of appetizers. If Prom guests are wearing masks, bite size appetizers will make eating much easier. Make sure to offer a mix of savory and sweet appetizers.
MOOD MUSIC FOR A MASQUERADE PROM THEME
Another way to set the mood for a masquerade theme is with music. For a mysterious masquerade, use songs from The Phantom of the Opera. For a really fancy masquerade, have a string quarter or harpist. A live, local rock band is perfect for a Mardi Gras or carnival theme.
From the decorations to the music, masquerade themes do involve a lot of decisions, but no matter what you choose, the end result can be phenomenal.