Choosing a theme is one of the most important parts of planning your college Homecoming. The theme sets the tone for the entire week of festivities and determines how engaged your students and alumni will be with all the events associated with Homecoming. The right theme is essential for maximum participation. So, how do you create an engaging theme that students, faculty, and alumni will love? Here are three easy ways to start: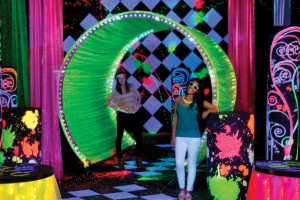 Make Sure Your Theme Reflects Your School
Homecoming is all about your school, so it's important to have a theme that reflects your campus dynamics. When choosing a theme, consider the type of students you have and the type of image you want to project. If your school is smaller and more traditional, choose a more elegant, sophisticated, and traditional theme. If your school is large and more fun-loving school, choose a theme that matches that vibe. Come up with a few ideas that fit within your Homecoming budget, and poll students to get their opinions. When students are involved in the planning, they will be more likely to attend the Homecoming events.
Make It Interactive
The more you can do to get students involved, the better. Anything that requires them to somehow interact with your school and each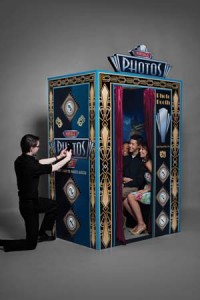 other will keep them engaged and excited for Homecoming events.
Send out traditional invitations that students have to open.
Hold royalty elections and have a coronation ceremony that students can attend.
Have a pep rally or speeches to get students pumped up for the game.
Donate proceeds to a cause that is important to your campus.
Have students wear school colors or dress to match the theme.Hand out fun favors to attendees.
Execute It Well
In the end, it's all about execution. The easier it is for students to attend and participate in theme events, the more likely they will be to want to do so.
Stay organized. Plan well and advertise a lot.
Keep it safe. Hire security for all events.
Make it easy. Hold events on campus or provide transportation to and from.
Think about the details. Make sure you have all your bases covered.
 While there is a lot more that goes into creating the perfect Homecoming, choosing and executing an engaging theme is the place to start. With these three jumping-off-point ideas, you'll be well on your way.
What is your school doing to make Homecoming fun and engaging? Share with us now.