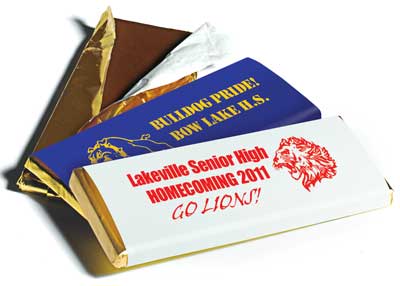 Whether you're fundraising for Prom, Homecoming, team activities or anything else, you have one goal – make money. In this video below we'll give some of the most profitable ways you can raise funds.
Before you get started, be sure to set a fundraising goal by taking the total amount of money you need, minus the total amount of money you've already raised. That's your goal. You may also want to form a special fundraising committee for your event, so you have students dedicated to meeting your fundraising goals.
The most profitable Prom fundraising ideas generally fall into two categories – events and sales.
Events. One of the fastest ways to raise a lot of funds fast is with events. Here are some event ideas:
School rummage sale – ask students, teachers and parents to raid their closets and donate items to a school wide rummage sale. Have a huge sale with all the items and advertise your sale in your community.
Chili cook-off or ice cream social – have a chili cook-off or ice cream social at your school. Everyone brings their own food, you charge $5 at the door and everyone votes on the best chili or most creative ice cream disch. Don't forget prizes for the winners and to invite your community.
Talent show – have an all-school talent show and charge an entrance fee. Advertise your show in your community.
Student/faculty basketball game – host a student versus faculty basketball game. Not only is it great for school spirit and student engagement but you can charge a fee for admission and sell refreshments to raise money.
Sales. Besides events, you can sell items to make a profit. Here are some ways to do this:
School store – you can sell items in your school store throughout the year to make a profit. The biggest opportunity for this is prior to Homecoming and Spirit Week. Stock your store full of items like bags, apparel, drinkware and fan gear. Set up your store in high-volume areas like the cafeteria or during special times like football games, the pep rally and other events.
Event T-shirts – create a custom t-shirt for your event and sell them to make a profit. If it's for Prom, sell t-shirts with the Prom theme, or for Spirit Week t-shirts with the school logo and mascot.
Donated items – many local businesses are happy to support your school and would love to advertise on the school spirit items you sell in your store or give out at games. Ask these local businesses if they would be willing to pay for the items you'd like to sell and in exchange you'll put their logo and ad on the items themselves. Larger items like stadium seat cushions and t-shirts have room for multiple businesses to add logos.
Unique items – for special events like Prom and Homecoming you can also sell custom pins, wristbands or bandanas with your event theme or slogan on them. Students love wearing these at events and you can turn a nice profit.
One more thing, when you're selling in your items in your store, don't forget the power of a good old fashioned sale – a buy one get one promotion or 25% off sale during a peak sales period can help you move merchandise out so you can get new ones in.
Watch the full video below to see these ideas in action.