Homecoming should be a time of year when student engagement and school spirit is running highest, but with students gearing up for midterms and involved in work and other activities, sometimes school spirit is the last thing people are thinking about. Here are 10 easy things you can do to bring students, staff and alumni together during this busy season and increase pride and engagement all over campus.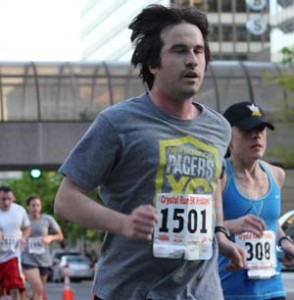 1) 5K Walk or Run
Hosting a campus event, like a 5K walk or run, is a great way to bring everyone together at Homecoming. Students, faculty, alumni, and even parents (if they come for Homecoming weekend), will turn out either to participate or to cheer on the runners. Provide motivational favors, like imprinted wristbands, for all to foster a sense of unity on campus.
2) Ice Cream Social
Everyone loves ice cream, any time of year. It doesn't matter if the air outside is a little brisk. You can hold this campus event indoors or outside-whichever works best for your climate and circumstances. Provide a variety of ice cream flavors, toppings, and sodas (to make floats), and let participants make their own frozen concoctions.
3) Costume Party
It may be just coincidence that many school celebrate Homecoming during the month of October, but that doesn't mean you can't use this fact to your advantage when planning Homecoming activities. Get your entire student body in the spirit of Homecoming and Halloween by hosting a costume party on campus. Hand out fun prizes for the scariest costume, cutest costume, most original costume, etc.
4) Campus Carnival
Carnivals are not just for little kids. With the right tools, you can put on a great, college-age appropriate carnival on campus to draw people in during Homecoming week.
5) Concert or Music Event
Nothing unites people like music. Choose a popular singer or band and invite them to come to campus (or to a venue nearby) for a concert. Charge a small fee for tickets, and consider providing transportation to and from the event. A shared love of the same tunes will bring students out in droves.
6) Dorm Decorating Contest
A dorm-decorating contest is a great way to unite and engage students during Homecoming week. Homecoming is often early enough in the school year that many students might not know each other well. Working together to decorate their dorm will ensure that students get to know each other quickly. Choose a theme, like School Spirit, Halloween, or a Special Cause, and have residents of each dorm decorate their building and grounds accordingly. Have students (or faculty) vote on the best decorating job, and hand out prizes, like school sweatshirts, to the winners.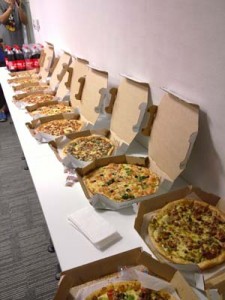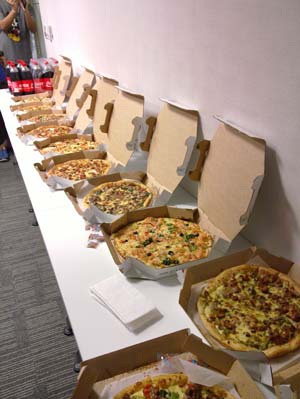 7) Pizza Party
If there is pizza, they will come. A staple of the college student diet, pizza should be called "The Great Uniter." Host a campus-wide pizza party, either in one location, or in several spots around campus. Hand out free pizza to students and faculty. You'll find student engagement rising as everyone partakes in pizza goodness.
8) Movie Night
Fun events in elementary and high schools, Movie Nights are gaining popularity among college campuses as well. Events like this are great ways for students, faculty, and alumni to unwind and spend some quality time together. If the weather is nice, have your movie event outside on the quad or in an open field. If it's cold outside, set it up in the student union. Invite guests to bring blankets and pillows, and be sure to offer traditional movie-theater food, like popcorn in imprinted megaphones, soda in custom stadium cups, soft pretzels, and candy (or a candy buffet).
9) Campus Clean-up Day
Hosting a Campus Clean-Up Day is a great way to get students engaged with each other, and beautify your campus, too. Be sure to give plenty of notice to ensure maximum turnout, and provide refreshments, like hot chocolate, coffee and cookies, to keep everyone energized and in good spirits.
10) Cause Event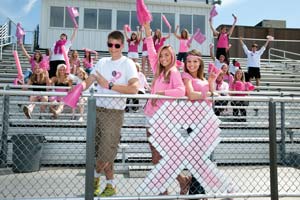 Cause events are popular activities for college campuses, and Homecoming is the perfect time to host one, because turnout will be higher than almost any other time of year. Your campus will be teeming with students, faculty, alumni and parents, all ready and willing to participate. Choose a cause that is important to your school, and then put on any type of event you want (think pancake breakfast, spaghetti dinner, talent show, car wash, etc). Charge a small fee to participate and sell imprinted items, like wristbands, water bottles, and T-shirts, with all proceeds going to your chosen cause.
Sometimes, all it takes to increase student engagement, especially during Homecoming, is a little nudge in the right direction. Try some of these easy ideas and watch the school spirit soar on your campus.
How you increase student engagement during Homecoming? Share with us now.