Prom night is a special night that you dream about and plan for, from your gown to your shoes to your date. This is a once-in-a-lifetime event, and you want it to be a picture perfect evening that will make you feel like a princess.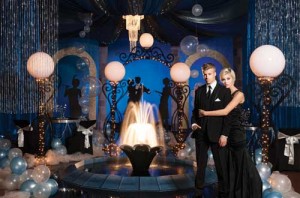 1. Dream Theme
When you close your eyes and picture your ideal Prom theme, what comes to mind? Are you a socialite from the 1920s? A princess in a castle? Maybe a world traveller in the streets of Paris? Choosing a Prom theme can be a LOT of fun. You will be a part of picking a theme that everyone in school will want to be a part of. Grab a couple of friends and volunteer for the Prom committee, so you can make sure your school does the right theme for Prom.
2. Perfect Prom Decor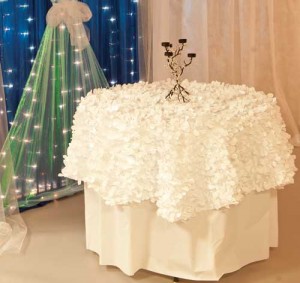 Have you ever watched a movie about a Prom and thought, "Those decorations look SO cheesy?" Pretend for a moment that you are in charge of the decorations. What would you choose? Think of everything from the ceiling décor to how the tables look. Once you have that clear picture, ask yourself what you can do to make your dream become a reality.
3. Prime Location
Prom night is not the time to feel uncomfortable. You, and your friends, want to enjoy yourself and have tons of fun. If a Prom venue is too small, you may feel like your personal space is limited. A location can also be too big, even with lots of decorations filling it up. Ensure that everything goes smoothly on your special night by getting involved with your Prom committee and offering practical suggestions on where Prom can be held.
4. The Perfect Match
While you might dream of going to Prom with a celebrity, you probably have a boyfriend, or even just a friend, that is much more accessible and ready for that special night. And while most Prom-posals have the boy asking the girl, turn the tables and ask him first! Of course, there's nothing wrong with waiting for a traditional Prom-posal from your guy. You can even drop a few hints his way about what you might like.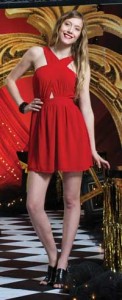 5. All Dressed Up
Prom night is your night to shine, and you want to look like a million dollars. Make sure to pick a Prom gown that complements your figure and your personality, and is a color that looks amazing on you. Check out teen sites and magazines for ideas! And make sure you start looking early, so you have plenty of time to find that perfect Prom gown. Don't settle for any dress less than the best for Prom night.

6. Mane Event
Once you have picked out the perfect Prom dress, choosing your hairdo is the next step. Talk to your regular stylist and tell her (or him) what your dress looks like and ask for suggestions on fancy hairdos. Check out magazines for ideas, too. And don't forget to set up an appointment early. There may be a lot of girls that use your stylist and appointments may fill up quickly. Remember, your hairdo should show off your pretty face to perfection, match your dress style, and is representative of your personality.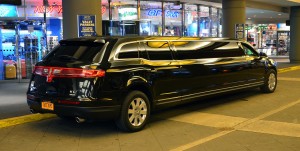 7. Make An Entrance
Your grand entrance to Prom should be as dazzling as you look. It starts with transportation. A small group of friends and their dates can easily afford a limousine ride to your Prom venue. Other ideas are a Prom bus, convertible, or, if you want to be fancy and romantic, a horse-drawn carriage. The actual entrance to Prom should make you feel like a celebrity. If you are not already on the committee, suggest a red carpet entrance to someone who is.
8. Say Cheese!
Taking Prom pics is a personal thing. Remember, everybody is different, so don't feel as if you need to capture the same memories as your friends. Point and click the memories you want to remember forever. And don't feel pressured to share all your pics either. You can pick and choose the ones you want to share on SnapChat, Instagram or Facebook. This is your night, remember it your way.
9. Party Hardy
As much as you would like it to, Prom night won't last forever. When the school-sponsored Prom does end, make sure you have a fun, safe after-Prom party to go to, like a friend's house or a local venue, like a bowling alley or movie theater. Another great idea is a bonfire by the beach. Don't know of any parties, yet? Host one yourself at your house. Just make sure to get your parents' permission first!
What else will you do on the Prom night of your dreams? Let us know!