With a new calendar year under way, Prom will be here before you know it. With so much left to plan for, do you need to raise some more funds to cover unexpected Prom planning costs? Try one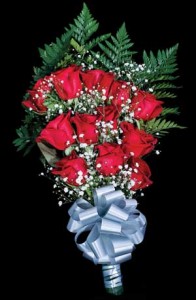 of these five fun fundraising ideas for raise more funds for Prom night.
1. Pre-sell flowers to be given out at Prom or any other formal dance.  
Choose one or two colors of roses and pre-sell flowers for a last minute Prom fundraiser. Sell single flowers for $1 – $2 more than your cost. You can also sell them in dozens, but selling flowers individually may stretch your dollars more. A flower fundraiser a great idea for a Sweetheart Dance, or Valentine's Day and Mother's Day gifts.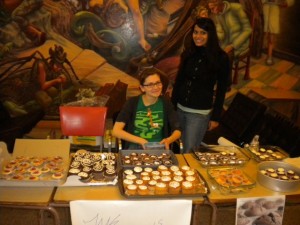 2. Hold a Community Bake Sale.
Bake sales may seem like an "old-fashioned" idea for a fundraiser, but it is one fundraising idea that's easy to organize–and everyone loves the delicious results! There are many sweet tooths out there; you are sure to have enough delectable delights to satisfy all of them.
Step 1: Choose a date and get the word out within your community
Step 2: Approach businesses about posting signs.
Step 3: Hang posters on a community bulletin board.
Step 4: Set up Yard Signs to advertise your Bake Sale.
Step 5: Have each person on your Prom committee donate or bake a tasty treat.
Step 6: Hold the Bake Sale and watch everyone enjoy their purchases.
3. Partner with a local area business and ask them to donate funds to your Prom.
For every sale they make, businesses can donate a portion of their profits to your Prom fundraising. This can be done between a specific time period before your event, and can be a few days or a week, depending on what the business agrees to. Many national chains are willing to sponsor these events if you do the marketing for them.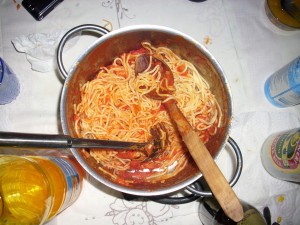 4. Host a Spaghetti Dinner or Build-Your-Own Sandwich Bar.
Offering food for a school fundraiser is always a draw, especially for teenagers and their families. Having a Spaghetti Dinner or Sandwich Bar are two fun food-based ideas for a last minute Prom fundraiser. They are easy to organize.
• Approach a local grocery store to donate supplies (they get free advertising on your signs/posters for the events)
• Select a date
• Select a venue
• Decorate and set up tables
• Cook the spaghetti / Set out sandwich fixings
• Let everyone enjoy the food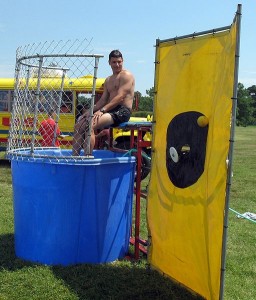 5. Ask teachers to be the targets for a Pie-Throwing Contest or Dunk Tank.
Students will be lining up to participate in either of these Prom fundraising ideas! Once you have your teacher volunteers, choose a nice day and set up the contest or dunk tank outside. Charge a small fee for a chance to "cream" a teacher with a pie or "sink them" in a Dunk Tank. You are sure to raise a good amount of money for Prom with this fundraising idea, especially if students take more than one turn!
What kinds of last minute Prom fundraisers did your school hold? Let us know.