Planning your high school Prom is all about giving teenagers the Prom of their dreams. In order to achieve that, we value feedback from the very teenagers that will attend Prom. Teens have told us which Prom favors they like most for 2015, and we are passing that information on to you! Here's a Top 10 list of their favorite favors, aka must have items for your Prom night.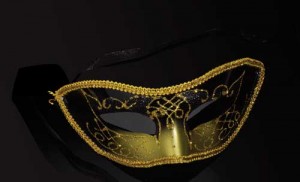 Our Half Mask is a stylish favor idea that teens love and perfectly coordinates with any masquerade Prom theme. Hand out masks with each purchased ticket, or hand them out at the door on Prom night so everyone is properly attired for a fun-filled night of mystery.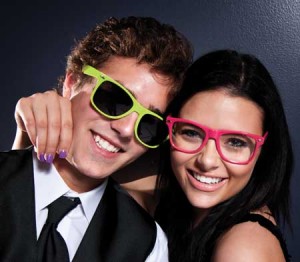 2. Sunglasses
Teenagers love functional favors that can be used again and again, like Sunglasses. Make sure every favor bag has sunglasses in it. Or set sunglasses at every place setting. Sunglasses are a great way for teens to remember Prom night, even in the middle of summer!
3. Earbuds
Everyone can use an extra pair of Earbuds for smart phones, MP3 players, and more. Our Custom Earbuds with your simple Prom imprint are a unique item that is a Top Teen Pick. Add them to Prom favor bags or door prizes.
4. Swag Bags 
Swag Bags are full of fun favors for teenagers. Choose favor-filled swag bags that match your Prom theme, a more general themed swag bag, or a gender-specific swag bag. We have dozens of ideas to fit almost every school's needs.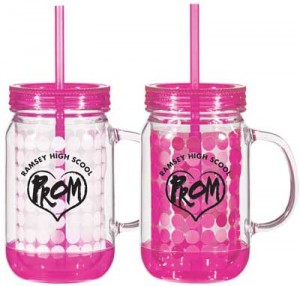 Mood Mugs are another functional favor idea that teens tell use they love. All you have to do is add a custom imprint to our polka-dotted mood mug and watch your students enjoy it. The custom mug can be reused long after Prom is over, during summer or at college.
As far as fancy Prom favors go, teens are loving our 6 oz. Lawrence Flute with a "cracked" bowl design. This fancy glassware makes an especially perfect favor for a Frozen-themed Prom!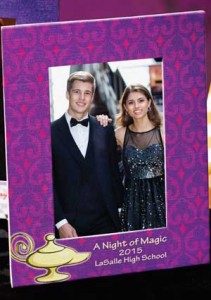 Favors that match their Prom theme are popular choices with teens. Our Full-color Frame, a Top Teen Pick, is a great way to give your students a custom, functional favor, and also stay on budget. All you have to do is add your choice of background graphic and text and/or imprint design
Invitations are the first favor your students will receive for Prom. Make sure your Prom invites feature a Top Teen Pick graphic like a tuxedo or snowflakes. Custom invitations like these are a great way to stay on top of teen trends and get them excited for the big night.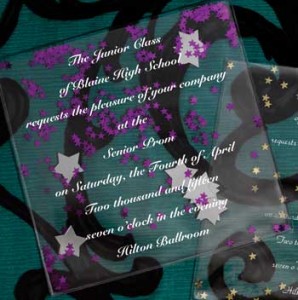 Another Prom invitation that teens love is our Confetti Invitation. This unique invite is filled with your choice of confetti, and it won't come spilling out of the envelope!
Non-transferable wristbands are pretty standard at most high school Proms. Make sure you order a Top Teen Pick wristband like our Metallic Wristband, which comes in your choice of metallic pattern. The fun effects of these patterned wristbands will look amazing with any gown, tux, or lighting effects you have on Prom night.

What types of Prom favors do your students love? Let us know.