A fancy Prom dinner is one of the highlights of the evening for students, and you will need a lot of elegant table decorations. We can help you transform drab party tables into fancy tables that look like they belong in a four-star star restaurant. Use some of the ideas below to dress up your Prom tables and dining area so your students have an extra-special evening.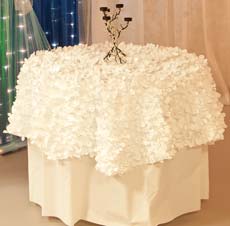 TRADITIONAL IDEAS:
• Match your Prom theme (wire Eiffel Tower, wire gazebo, casino centerpiece)
• Fiber Optic Centerpieces go great with a glow theme
• Full-color Centerpieces can be customized with your Prom theme and text
• Available in white, black, silver or gold for an elegant look
• Add a sash or fabric brooch for a fancy finishing touch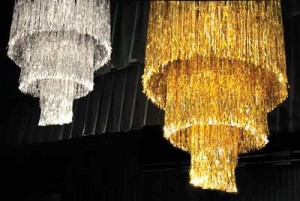 • Decorate the space above your Prom tables with chandeliers.
• Hang several light-up chandeliers in your dining space
• Use luxurious decorating fabrics as table covers (gossamer, satina, luxe lamé)
• Ask for Fabric Swatch Samples to view our fabrics in person
• Floral sheeting has a lot of texture and is a fun idea for a buffet table cover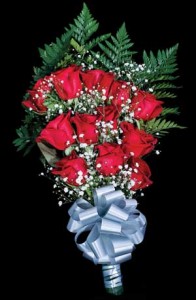 • Imitate fancy restaurants with romantic flower centerpieces
• Order bunches of fresh flowers and set a bouquet on every Prom table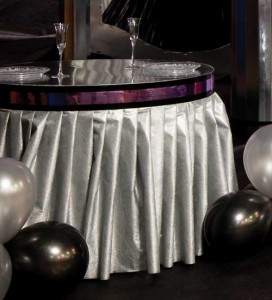 • Wrap textured cracked ice streamers or shiny metallic streamers around table edges
• Choose classy black streamer or any color that contrasts with your table cover
UNIQUE IDEAS:
• Wrap a shiny curtain around a table edge and cut off excess with a scissors
• Use the excess as scatter décor on top of table or as filler for favor bags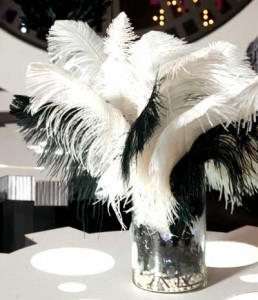 • An ultra-chic feather centerpiece is perfect for a 1920s or Gatsby Prom theme
• Simply use lots of white and black feathers and some fancy vases or glassware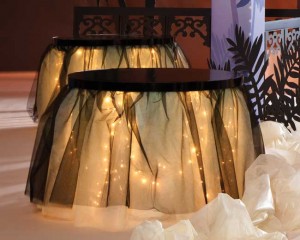 • Secure mini light strings under the each Prom table
• Then place a sheer fabric table cover over them for a soft, romantic lighting effect.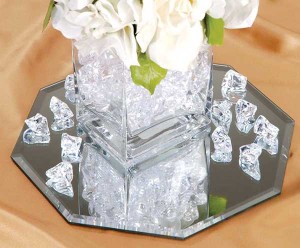 • Use small scatter items like gems, pearls, ice stones, rose petals, or confetti
• These are great ideas for a ballroom or Gatsby Prom theme
• Tin Buckets come in two sizes for your Prom night dining tables
• Fill buckets with bunches of flowers or plants for a floral centerpiece
• Large tin buckets can be filled with ice and used to cool beverages on a buffet table
What ideas does your school have for your Prom tables?
Let us know. We love new, unique ideas!