After of all your careful Prom planning and organizing, the last thing you want is a Prom night that is memorable for the wrong reasons. While you may already have Prom safety included in your Prom budget and planning, you can also use any or all of the following tips to help make your Prom night run more smoothly. 
1. Security & Safety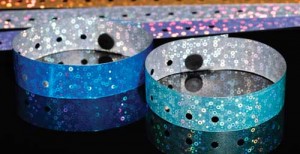 Wristbands — Non-transferable wristbands in bright colors or fun patterns will let you know at a glance who is (and is not) supposed to be in your Prom venue. As every couple enters Prom, make sure to put a wristband on every wrist.
Chaperones – Your teenage students may not like the adult supervision on Prom night, but it is essential. They are still teens, not legal adults; chaperones will make sure students are safe on Prom night. Make a list of things chaperones and volunteers should keep an eye on (unruly behavior, overexcitement, drama, etc). And for any students that are reading this, take note of this and pass it on…adults will be watching!
Rules about coming and going – Most students will stay at Prom, but drafting up rules about admittance, expected behavior (what will and will not be tolerated), etc, are good guidelines to have so both students and adults are on the same page. Most students, whether they want to admit it or not, usually respect rules and boundaries. And your chaperones will appreciate having rules set in place so they knew what is expected of them.
How to handle unwanted guests – Of course, no school wants to deal with awkward situations involving unexpected guests, but you should discuss this scenario within your Prom planning committee. One solution is to quietly ask unwanted guests to leave. Another idea is to have local police and emergency numbers easily accessible should this situation arise. If you know of any students (or staff) with parents (or relatives) who are in the police department, EMTs, or nurses, those extra volunteers will be nice to have on Prom night.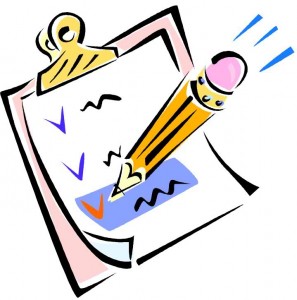 2. Stay Organized
A surefire way to stay on top of Prom safety issues is to work them into your Prom organizing. The more organized you are about Prom in general, the easier it will be to tackle any safety issues that come up.
Checkpoints — Organize a Prom safety subcommittee of parents and volunteers. This subcommittee should have checkpoint meetings on a regular basis to ensure safety favors (glow sticks, light-up key chains, etc.) have been decided upon and ordered, and create rules and guidelines for Prom night.
Schedules – These should be part of your Prom planning anyway, but make sure everyone is reminded of what needs to be worked on next within each subcommittee.
Chaperones — Recruit parent and school staff chaperones for Prom night early on in the planning stage so they can mark their calendars.
First Aid Kit — This may seem like an idea for younger students, but it may come in handy on Prom night for teenagers, too. Even if you have just basic things like BandAids and Neosporin®, a first aid kit will be nice to have, if only for your piece of mind.
3. Keep Your Students Busy
Plan lots of activities for Prom night that will keep your students engaged and excited to stay at Prom right up to the last minute. The busier your students are, they longer they will want to stay–and the less likely they will be to engage in inappropriate behavior. Activity ideas include: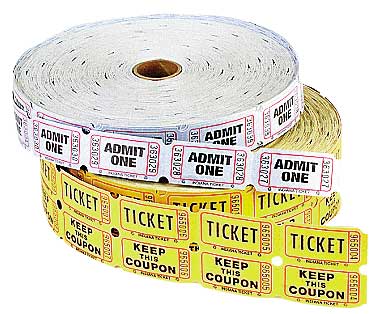 Dancing (of course) & Dance Contests
Raffles
4. Set Up an R&R Area
A unique way to create a safe atmosphere on Prom night is with an R&R (rest and relaxation) area. This is one more way to ensure students don't get involved with a lot of drama. Comfortable chairs, benches, and a beverage station will give students a chance to rest and rehydrate and socialize. Set it up near the candy buffet or appetizers!
What will your school do to ensure student safety on Prom night?
We love feedback; let us know!