I will never forget my senior year Homecoming coronation ceremony. As soon they announced the name Tony* for Homecoming King, all of the King Candidates literally tackled our newly crowned King to the stage. Don't worry. Apparently, this had been pre-planned and it was all in good fun. A picture of that funny, and very memorable, moment is immortalized in my senior yearbook.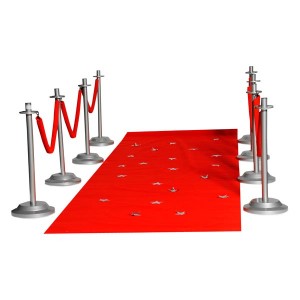 Isn't that what Homecoming (and Senior year) is all about? Creating memories that last a lifetime? Make sure your Homecoming Coronation has a memorable moment when you announce your King and Queen. Try one of these five fun ways to make your announcement.
---
Roll Out the Red Carpet. Homecoming Coronation is fancy occasion for students (and parents). Make your students feel like celebrities at an awards show. Right before you announce the King and Queen, roll out a red carpet. Then let them talk a victory walk!
---
Read A Poem.

This is a great idea for any school, especially ones that are more traditional. Students may groan at the idea, but this short poem by Birdsall Otis Edey is a great choice for this special moment.
Lines to a Golden Eaglet
I would wish you the range of the eaglet's eye,
The strength of his wings that your spirit may fly
Over all of life's turmoil—your purpose held high.
I would wish you the courage to walk unafraid
Wearing proudly the symbol of your accolade.
---
Create a Slide Show. Screen a slide show that features your senior class right before the announcement. Make sure the slide show is accompanied by an emotional ballad and that it ends with photos of your Homecoming Court, and King and Queen for a truly original announcement.
---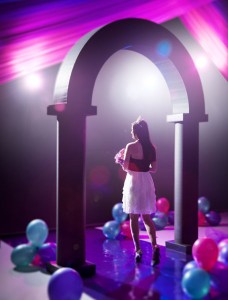 Be Dramatic. If your coronation is indoors, turn the lights down low. As you announce each Prince, Princess, King, and Queen, spotlight the winner to create an extra-special, and dramatic, moment that they will never forget.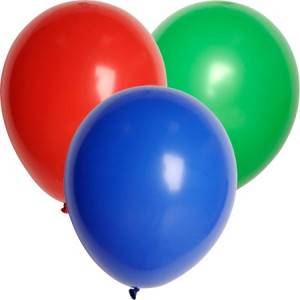 ---
Balloon Pop. This is one my favorite ideas. On a thin strip of paper write the name of your Homecoming King, then insert it into a deflated balloon (preferably in one of your school colors), inflate the balloon, and tie the stem. Write "King" on the balloon with a permanent marker and secure it nearby. Repeat this process with your Queen and Homecoming Court. During the ceremony hand out balloons to random audience members and have them pop the balloons to find out the winners.
---
Does your school have a fun and unique Homecoming coronation announcement style? Let us know!
*Name has been changed.