Spirit Week ranks right up there with some of the best weeks of the school year. There's just something about the camaraderie, fun, school spirit and school pride that unites the student body; and promotes morale among students, teachers, and staff.
To make your Spirit Week one of the best yet, we've compiled the ultimate list of ideas for Spirit Week frm theme days to activities. Read on to learn how to put on an amazing Spirit Week for your students.
SPIRIT WEEK: THEME DAYS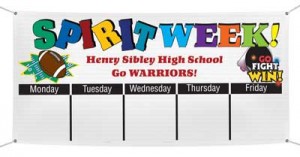 Theme days are one of the highlights of Spirit Week. They're a chance for your students to dress up in new, wacky outfits and ensembles most of them would never dream of wearing on a typical day. Here are some theme day ideas to choose from:
Alien Day
Beach Party Day
College T-Shirt Day
Crazy Hat Day
Decade Day (50s, 60s, 70s, 80s, etc.)
Dress-up Day
Favorite Movie Day
Hawaiian Day
Hollywood Day
International Day (choose a different country for each class)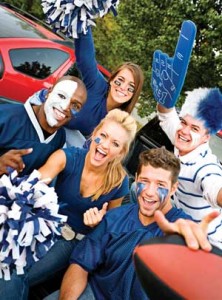 Pajama Day
Polka Dot Day
School Color Day
Sports Team Day
Star Wars Day
St. Patrick's Leprechaun Day
Twin Day (friends can dress the same)
Ugly Christmas Sweater Day
Wacky Hair Day
Wild Shoe Day
Willy Wonka Day
Wizard of Oz Day
Western Day
SPIRIT WEEK: LUNCHTIME ACTIVITIES
Plan fun activities throughout the week to keep excitement high, engage your students, and raise some money for other events. Schedule activities for your school's lunch periods  or after school when community members can attend. Try some of these ideas:
Baby Bottle Drinking Contest
Celebrity Name Game
Coin Drops
Guess the Number of Coins In A Jar
Karaoke
Name That Tune
Obstacle Course
Pep Rally
Piñata
Spin the Wheel – and get a prize!
Tailgate – grill out in the parking lot before big Friday game.
Tricycle Races
Trivia Contest
Tug of War
SPIRIT WEEK: THE BIG GAME
Spirit Week usually ends with your Homecoming game. During the game, get students excited with an amazing half-time show, stock your concession stands with extra school spirit novelties, apparel, and snacks. Consider the following for your concession stands: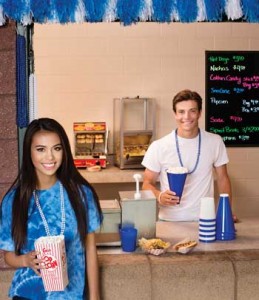 SPIRIT WEEK: GENERAL TIPS
Plan ahead. Use our Homecoming checklist and event budget planner to make your planning easier!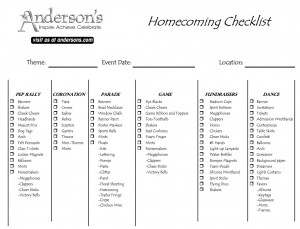 Be safe. For every plan you make, consider all possible safety issues. Work with school staff or security to deal with potential issues.
Team up with booster clubs. They are almost always willing to help, and may have great ideas, spirit items, and volunteers for Spirit Week!
Keep records. Track your Spirit Week ideas from year to year. Make lists and take notes on what worked well (and what didn't), so next year's organizers can benefit from your experience.
Plan early. The more time you have to plan, the more successful your Spirit Week will be.
Have fun! Don't stress over things you cannot control – instead, focus your energies on things you can.
With these tips, you'll be sure to put on an exciting, memorable, and safe Homecoming that your students will love. Anderson's is your one-stop shop for all your Spirit Week and Homecoming needs – shop our collections today!