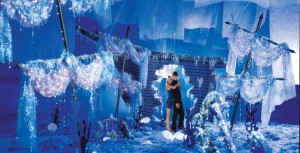 Ever since that cute little crab sang "Under the Sea" in one of the most beloved animated movies, underwater Prom themes have been very popular. Life is definitely the bubbles, especially on Prom night, where your imagination and ingenuity can create an incredible underwater Prom paradise. Just keep swimming through these six tips to make your Prom night extra special.
1. Bubble Machine or Multi-color Underwater Light.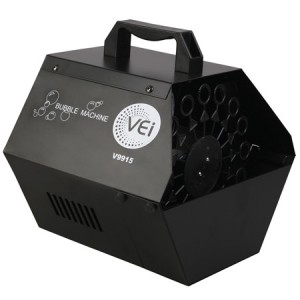 No school can have an underwater Prom theme without a bubble machine. Set it up to create underwater bubbles all night long. And an underwater light is perfect for creating movement and light (like ocean waves) in one convenient lighting machine.

2. Ceiling Treatments.
Amazing ceiling treatments with various types of decorating fabrics can help set the tone for your under the sea Prom. Drape water pattern gossamer from the ceiling using ceiling rings or magnet movers to create ceiling canopies that envelope your Prom space in different shades of ocean blues.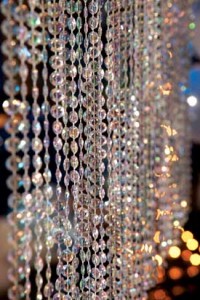 3. Beaded Curtains.
A more unique way to create the look of bubbles for an underwater theme is with beaded curtains. Display curtains along walls for photo backdrops or hang them in doorways and archways.

4. Clear Balloons.
It's a simple idea that has big potential for your prom night. Order lots of clear balloons. Inflate them to different sizes and hang them at different heights to create depth in your Prom party space.

5. Green Streamers.
Order crepe streamer in several different hues of green. When you begin decorating, cut the streamers into different lengths and hang them at different heights to resemble seawood!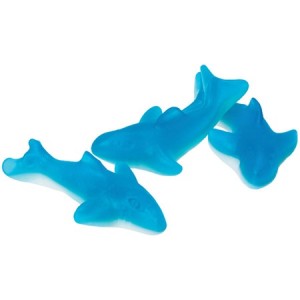 6. Have a "Reef"-freshments Area.
Make sure your refreshment table is a reflection of your under the sea Prom theme. Set up our light-up fountain on your refreshment table. And set out lots of themed snacks:
Shark Gummies
Goldfish Crackers
Fill up a fishbowl with Swedish Fish.
Cake Pops that look like crabs or fish.
Turn a Watermelon into a shark head and fill it with watermelon cubes and more Swedish Fish.
Macaroon-type cookies made to look like oysters.
---
No matter what tips you choose for your underwater prom theme, have fun with it. Remember, it's hotter under the water, so get creative and give your Prom guests plenty of under the sea moments they will never forget.
Have more ideas? Let us know, so we can pass them on!