It's time to start thinking about Prom 2017! To make planning easier for you, we've compiled a list of 5 hot Prom trends for this year. Choose one of these fun ideas, or use them as a jumping off point to create your perfect Prom experience.
Prom Trend #1: Destination Themes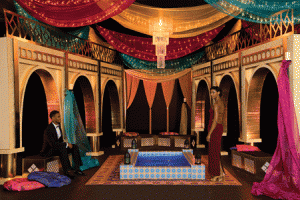 Destination themes have always had somewhat of a presence at Prom, but this year, they are hotter than ever! And there are so many destinations to choose from: Paris, Rome, Morocco, Ancient Greece, Egypt, Vegas, Monte Carlo, and so much more. If you choose a destination Prom theme, be sure to order matching invitations, favors, and decorations to tie everything together.
Prom Trend #2: Metallics
Prom 2017 is all about the metallics! Shiny gold, silver, and copper are making appearances in everything from Prom themes and favors, to decor, and even invitations. Whether you're going all out with metallic everything or adding a few metallic pieces here and there, you'll definitely want to jump on this Prom trend.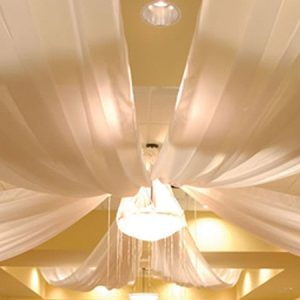 Prom Trend #3: Fantastic Fabrics
Due to budget constraints and Prom venue restrictions, more and more schools are relying on fabric to create the looks they want for their Prom decorations. With so many fabric styles, patterns, and textures to choose from, you can create awesome ceiling décor or enhance your Prom theme or tables in any number of ways. From sheer and sparkly to luxurious and elegant, the fabric options – and things you can do with it – are endless.
Prom Trend #4: Novelty Favors
While Prom favors like glassware, frames, and key chains are still popular choices, novelty favors are taking center stage this year. Teens are going crazy for these fun, yet non-traditional favor options. Include some of these ideas in your Prom swag bags this year:
Technology items
Light-up and glow products
Candy in custom containers
Masks
Backpacks and bags
Prom Trend #5: Elaborate Candy and Food Displays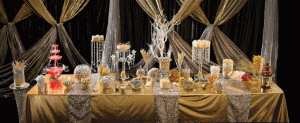 Colorful and elaborate candy buffets are here in a BIG way for Prom 2017. Many schools are foregoing traditional desserts and opting to provide tables full of candy, instead, and encouraging guests to help themselves. You can match a candy buffet to your school colors or your Prom theme. Be sure to provide bags or containers for students to collect their candy in.
Whatever theme you choose for Prom, keep these trends in mind while you plan. By incorporating some of these ideas, you can create a fun and memorable Prom 2017 your teens will never forget.
What are your school's plans for Prom this year? We'd love to hear about them.