Everyone knows Prom is expensive. Things like renting a venue, purchasing themes and decorations, and buying commemorative favors can really eat into your budget. But, what if you could increase the amount of money you have to spend? Well, you can. By incorporating these easy Prom fundraising ideas, you can afford to give your teens the Prom of their dreams.
Product Sales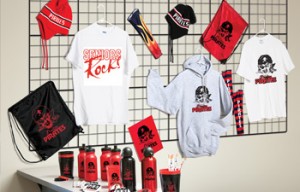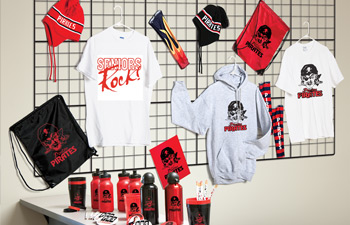 Designate a day (or two) to be "Prom Day" at your school store and have all proceeds go toward paying for Prom. If you don't have a school store, set up a table in the cafeteria and sell custom imprinted products that feature your school name or mascot. You can pump up school spirit and fundraise for Prom at the same time. Try selling "must-have" items, like these:
Hat or PJ Day
Just like during Homecoming Spirit Week, choose a theme day, like Hat or Pajama Day, and charge students and staff $2 for the privilege of wearing a hat or pjs on that day. Do a few of these days throughout the year. Make sure to emphasize that all proceeds go toward Prom.
Raffle Tickets
Get ahold of a "big ticket" item that teens want (e.g. laptop, cell phone…) and get the word out that you will be raffling it off on Prom night. Sell raffle tickets in the weeks before Prom to raise money for last-minute Prom supplies or for next year's event. Set a time late on Prom night to do the drawing and require that students be present to win. This is a great way to ensure maximum attendance at Prom, too.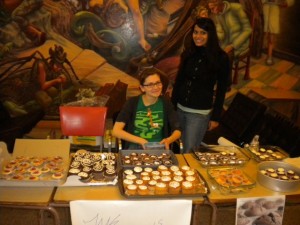 Breakfast Bake Sale
Hungry students offer a lot of profit potential, so use that to your advantage and host a Breakfast Bake Sale. Purchase donuts and pastries from a local bakery (or ask the business to donate them) and sell them to students and staff in the mornings before school. Offer beverages, too, like coffee, hot cocoa, or milk. This is an easy fundraiser that can be done a few times throughout the school year to raise money for Prom.
By hosting a few easy Prom fundraisers throughout the year, you can raise a few extra dollars to put toward making this year's (or next year's) Prom truly spectacular.
What does your school do to raise money for Prom? Share with us now.