There is so much to do when it comes to planning Prom; you'll definitely need some help. This is where a Prom Committee comes in. But once your committee is assembled, then what happens? Here are some easy ideas to help you make the most of your Prom Committee, so you can plan the perfect Prom for your school.
Delegate Duties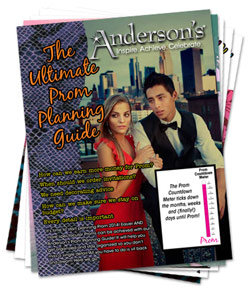 Your Prom Committee is there for one purpose: to help you plan the perfect Prom for your school. So, let them do it. To help everything run quicker and more efficiently, divide the group into several sub-committees that are each responsible for one aspect of planning. The number of sub-committees you'll need will depend on the type and size of your event, so be sure to decide on a theme, budget, and venue as a large group before you pick your sub-committees. Here are some sub-committee possibilities. Use some or all of these ideas, or mix and match sub-committees to meet your needs:
Budget: Keeps track of the money flow. Responsible for last minute fundraising. All receipts go through this sub-committee.
Entertainment: Chooses and books entertainment for the evening.
Decoration: Chooses, transports, sets up, and takes down decorations at the venue and for the Grand March.
Safety: Decides on the best way to keep everyone safe at the event. This might include hiring security, manning the admissions table, patrolling the dance floor, and keeping  an eye on all areas of the venue.
Favor: Chooses, orders, assembles (if necessary), and presents Prom favors and accessories for Prom royalty.
Food: Chooses whether to have a dinner, snacks and punch, desserts, or a candy buffet. Responsibilities include ordering food, booking caterers, set-up and distribution of food, and cleanup.
Start Early and Meet Often
You don't want to be (or feel) rushed when planning an event as important as Prom, so be sure to start planning early – maybe as early as the beginning of the school year, but definitely after your school's holiday break. Meet often, and send out updates via e-mail or social media, to keep committee members updated on progress.
Document Ideas
Be sure to keep track of all ideas – big or small – even ones that seem irrelevant or unrealistic. You never know when a disregarded idea might turn into an actual possibility. Assign a committee member to take notes from every meeting and distribute them to the rest of the group.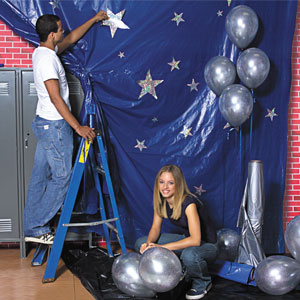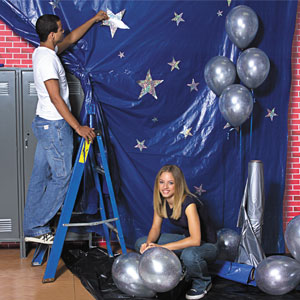 Utilize Talent
Your committee members are great resources, so take advantage of their talents, interests, and experience. Students in drama club might love to help decorate for Prom; students who are economic whizzes might want to work with the budget. You'll get the best results when committee members are passionate about the areas they are working on.
When your Prom Committee runs quickly, smoothly, and efficiently, the end result will be a memorable event for your students. With these easy ideas, your perfect Prom will be easy and fun to plan.
What is your best Prom planning tip? Share with us now!