Just because school is out for the summer doesn't mean your students can't stay involved with their school and team. Here are some fun ideas on how to keep student engagement high and school spirit going strong at your school during the summer months.
Get Students Writing on Social Media
If your school has a Facebook page, Instagram account, Twitter account or blog, encourage students to maintain these social media accounts over the summer months. Have students who love to write? Enlist them to maintain a blog that covers topics relevant to students during the summer. Send out daily tips and pictures via Twitter and Instagram, and be sure to promote upcoming events on Facebook, so students can stay connected to your school and each other.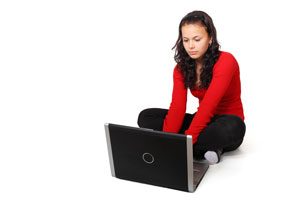 Promote Community Service Events
Bring students (teachers and staff, too) together over the summer to participate in a variety of community service activities. Not only will this help your community, but it will also give students a chance to reunite and reconnect before school starts. Here are some fun community service ideas to try:
Adopt a highway
River bank clean up
Build a playground
Plant a community garden
Organize Summer Sporting Events
Keep students involved – and keep them moving – over the summer with summer sporting events. Organize formal teams for sports like volleyball, soccer, baseball, or swimming, or plan informal sporting events where students come together for a game and a picnic. However you choose to do it, promoting summer activity is a great way to pump up student engagement. Don't forget to hand out custom school apparel to promote unity and school spirit.
Plan Student Engagement Summer Events
If your school building and grounds are just sitting there closed up for the summer, why not open them up with fun events at the school. Plan events throughout the summer, but especially toward the end, so students can get together and get to know each other again close to the start of the new school year. Try these fun event ideas to increase student engagement over the summer:
Scavenger hunt
Plant a school garden
School picnic or bonfire
Summer pool parties

Set Up School Fundraisers
Summer is the perfect time to catch up on your school fundraising– and a great way to get students energized for the new school year. Recruit student, staff, and parent volunteers to organize fundraising events, like these, to raise money and student engagement at the same time:
Spaghetti dinner or pancake breakfast
Car wash or dog wash
Sell concessions at community events
Don't let student engagement wane during the summer months. Pump it up with these fun and easy ideas to help keep them involved and excited about the upcoming school year.
Like these student engagement ideas? Shop Anderson's for all your school event needs.