Choosing the perfect Prom favors is not a task to be taken lightly. There are lots of things to consider. Do you want customized favors? Edible favors? Quick favors because you waited a little too long? No matter what type of Prom favors you need for Prom 2018, we've got you covered. Most favors fall into one of the categories listed below. Find the perfect Prom favors you need from these quick lists.
Stock Prom Favors (aka Ready to Ship Favors)
These type of Prom favors are a quick fix if you don't need, or want, to customize your favors. (They're also great if you've procrastinated on making a decision.) Stock favors come with "Prom" or "Prom 2018" already printed on it, saving you time of coming up with your own custom design. These are just some of the favors available with a stock "Prom" imprint: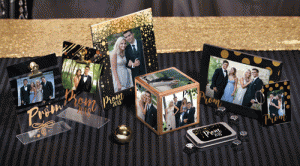 Themed/Full-color Prom Favors
Prom favors with full-color or themed designs come with your choice of colorful background graphic AND your choice of custom imprint, so it's almost like you are customizing it twice! These Prom favors are unique and specific to your school and your Prom. Our full-color Prom favors include:


Custom Prom Favors
These are some of the most popular Prom favors because you can customize them exactly how you want them for Prom 2018. Add your Prom theme, date, school name (or initials), or any other message you want. Add an imprint design, and voilà, you'll have a cool custom Prom favor that students will cherish for a long time. There are many examples of custom favors, but here's a start:


Other Ideas for Prom Favors
If the above favor ideas don't seem quite right, try some of these ideas. Many of them are theme-specific, so finding one to match your Prom theme is fairly easy.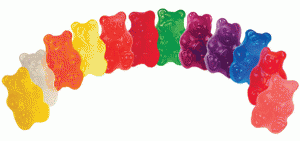 Still not sure what you want? No problem. Click HERE to find dozens more unique ideas for Prom favors for your fabulous Prom 2018!