Prom 2018 is approaching fast, and schools just like yours are getting serious about Prom planning. As experts in the Prom industry, we know what's hot and what's not for Prom this year. To make sure you don't miss out on any of the latest and greatest, we've compiled a list of 6 hot Prom trends for 2018 to help you create an amazing Prom experience for your students.
Prom Trend 1: Fabulous Fabric
Fabric is a game-changer in the Prom décor industry. While classic favorites like gossamer and tulle are still going strong, there are so many more amazing fabrics to choose from to dress your Prom venue in style. Check out some of these fun options:
Paisley Fabric – features the look of lace on a fine glitter mesh; lay it over a solid-color fabric to create an elegant table cover.
Petal Taffeta – a shiny fabric with large round leaves that add depth and dimension; perfect for wrapping around columns
Glitter Fabric – Diamond Dust, Glimmer Mesh, and Glitter Dots fabric are fine materials with a little bit of sparkle; use them as fun photo backdrops.
Charleston Fabric – a fabric with fine, tinsel-like colored strands; adds a fuzzy and fun texture to tables
Metallic Magic Fabric – A soft and thin fabric that looks like melted metal; drapes beautifully for backdrops and ceiling treatments.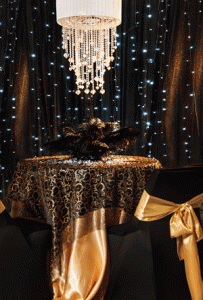 Prom Trend 2: Ultraviolet – The Color of the Year
Ultraviolet (purple) is THE color of the year, according to color experts at the Pantone Color Institute. Keep up with this trend by incorporating tones of purple into your Prom event. Here are some fun ways to do this:
Choose a theme with a purple color scheme, like a Mardi Gras theme or Arabian theme
Decorate with purple fabric
Choose royal purple accessories for your Prom royalty
Set up a purple candy buffet
Add a purple-colored custom imprint to your Prom favors
 Prom Trend 3: Enchanted Forests
We surveyed schools just like yours to find out what's hot for Prom themes this year. The answer: Enchanted Forests. They're mysterious, magical, and romantic– and students are going crazy for them. The best thing about an Enchanted Forest theme is that you can design your own exactly the way you want it. At Anderson's, we have lots of theme props, including tree cut outs, background pieces, garden gates, lampposts, pathways, and more to make your Enchanted Garden theme memorable and special for your students.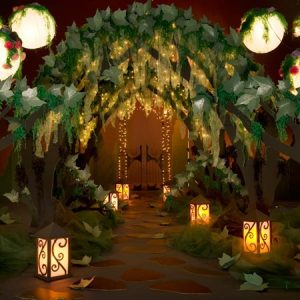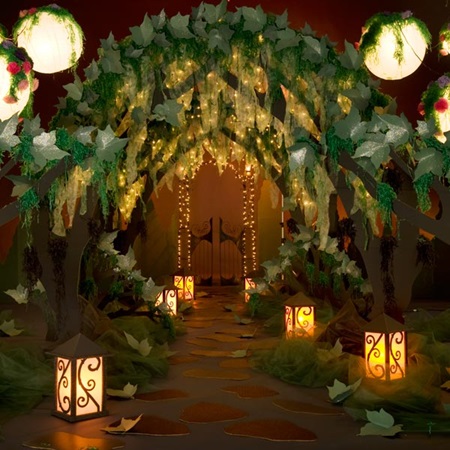 Prom Trend 4: Ordering Product Samples
When it comes to Prom favors and decorations, you want to give your students the best quality at the best value. That's why ordering product samples is so important. You get to see and touch potential Prom products before you buy them – so you know what you're getting before you buy. At Anderson's, you can order up to $20 worth of fabric and favor samples, and get them shipped to you for FREE. We want you to love your Prom products, and our Sample Program can help you make sure you're getting the perfect items for your school.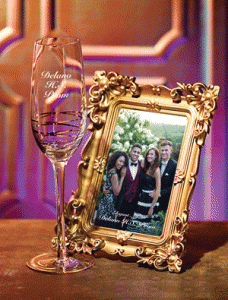 Prom Trend 5: Gold and Rose Gold (and Copper, too)
Gold is back in a big way, and it's everywhere. It's not only yellow gold making a comeback, but rose gold and copper, too. You can go for the gold on Prom night by choosing an amazing gold theme and decorations, along with golden-accented favors, and gold tiaras and crowns for your Prom royalty.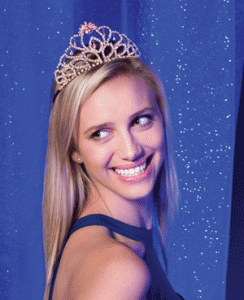 Prom Trend 6: Amazing Desserts
Whether you provide a meal to your Prom guests or not, offering a signature dessert at the event is a trend you'll want to be part of. Your students will love to receive a sweet treat after hours of dancing. Try one of these easy Prom dessert options:
Imprinted glassware favors filled with a delectable dessert (gelato, tiramisu, mousse)
Candy bars with wrappers that match your theme
Candy containers filled with candy in your theme colors
A candy buffet in your theme colors
Cupcakes or donuts in your theme colors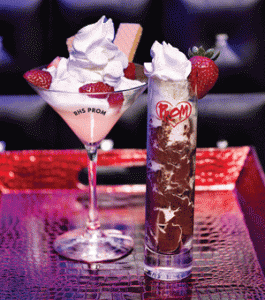 Keep these 6 hot Prom trends in mind when planning your 2018 Prom to ensure that you give your students a night filled with fun and amazing memories. Whether you incorporate one of these ideas or several of them into your event, feel free to add your own twist to design an event that is uniquely yours. Happy planning.
Want to incorporate these ideas into your 2018 Prom? Shop andersons.com for everything you need.