Benvenuto in Italia! Welcome to Italy! Destination Prom themes are always popular choices, and Italy is the ultimate European destination. Whether you design your Prom theme around Rome, Pisa, Venice, or Verona, here are the basics you'll need to create a bellissimo Italian Prom theme.
Italian Prom Theme Invitation
An Italian-inspired invitation is the perfect get your students excited for the fun of an Italian Prom theme. Our Passport to Prom invitation is a fun choice to set the tone for your fabulous destination Italian theme. You can also choose a full-color invitation and add a graphic, like our red roses graphic.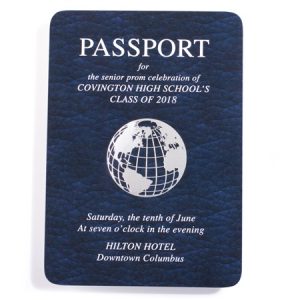 Complete Theme and Props
Set the scene for your Italian Prom theme with a complete theme set that comes with everything you need to create the look you want. It's the perfect way to make your students feel like they are in the most romantic country in the world. Enhance your complete theme with Italian-inspired theme props and kit separates to round out the look.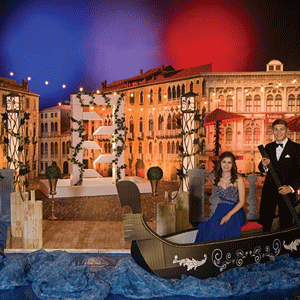 Italian Prom Theme Decor
Whether you choose a complete Prom theme that includes everything you need, or you mix and match kits to create your own Italian Prom theme, you'll want to enhance your scene using plenty of Italian-inspired decorations, like these:
Red, white, and green fabric (the colors of the Italian flag) – use as table coverings or drape from the ceiling.
Life-size Stand-ups and Silhouettes 

– the Coliseum, Statue of David, Leaning Tower of Pisa

Murals and Backdrops 
Rose garland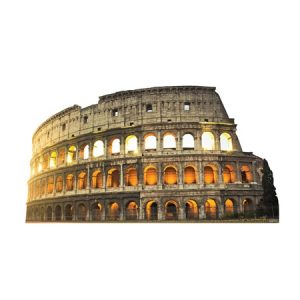 Italian Inspired Prom Favors
With your Italian theme and décor well in hand, you'll need amazing Italian-inspired Prom favors to coordinate with your theme. The easiest way to find a favor to match your theme is to create one yourself.
Choose a full-color glassware favor, frame favor, or key chain and add a background graphic with Italian flair, like our red roses graphic or our red starburst graphic 
Choose a dessert glass, add your custom imprint, and fill it with a delicious Italian dessert, like gelato or tiramisu. 
Set up an Italian-inspired candy buffet in the colors of the Italian flag – red, white, and green.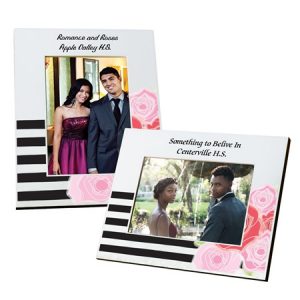 With these fun and easy Italian Prom theme ideas, you can create an amazing destination theme your students will always remember.
Like these Italian Prom theme ideas? Shop andersons.com now for all your Prom needs.