Prom coronation is the highlight of the event, so it's important to give your King, Queen, and Court the perfect royalty accessories to make them stand out from the crowd. With so many stunning crowns, tiaras, and sashes to choose from, how do you pick the most amazing and memorable ones for your royalty? We can help with this list of our most popular Prom royalty items for 2018.
Prom Tiaras
Prom tiaras are the ultimate coronation accessories for your Queen and her court. There are so many amazing Prom tiaras to choose from, including ones with colored stones or colored metal, super high styles, and themed tiaras. When choosing tiaras for your royalty, keep in mind their personal styles, as well as your Prom theme.
Top Prom Tiaras:
Sasha Tiara – Available in sophisticated silver or elegant gold with dazzling rhinestones arranged in a classic design, this regal crown is perfect for both your Queen and her Court.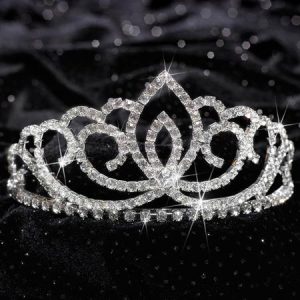 Winter Tiara – The brilliant rhinestones in this amazing tiara are arranged in a snowflake pattern, which makes this ladies' crown an ideal match for a Winter Wonderland Prom theme.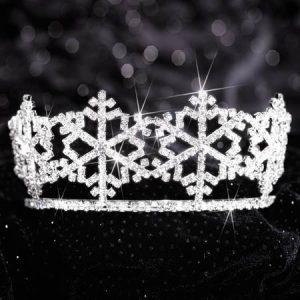 Prom Crowns
Prom crowns make amazing coronation keepsakes for your King and his court. Like with tiaras, there are tons of amazing crowns to choose from: classic fur lined, solid metal, jeweled, embroidered, and more. Pick a crown that matches your theme or school colors, and be sure it coordinates well with your Queen's tiara.
Top Prom Crowns:
Silver Sequin Crown – One of our most majestic-looking men's crowns, this one comes with a silver band to give your King and his Court an extra-regal look.
Gold Sequin Crown – The same style as our Silver Sequin Crown, this one features a gold band for the ultimate in elegance.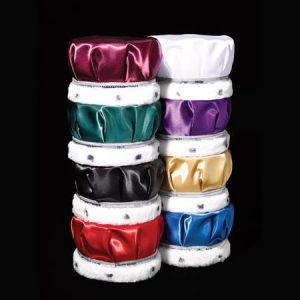 Prom Sashes
Their royal looks won't be complete without prom sashes to provide the perfect finishing touch. Sashes also make amazing coronation keepsakes for every member of your court.
Top Prom Sashes:
Custom Color Edge Sash – Available with your choice of edge colors in addition to the center ribbon color, this sash lets you match your school colors or Prom theme colors.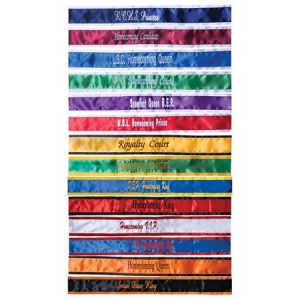 Satin Prom Queen Sash – This beautiful sash offers a classic and elegant look for your Queen.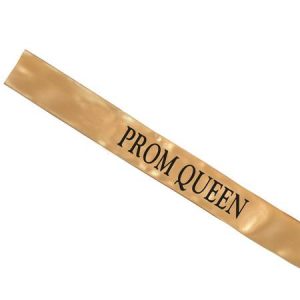 Whether you choose one or more of these top royalty accessories to crown your Prom royalty for 2018 or you pick other amazing pieces, your King, Queen, and their Courts will have special, memorable keepsakes they will cherish for a lifetime.
Like these Prom royalty accessories? Find them all and more at andersons.com