Balloons are often overlooked as possible decorations for Proms today, because they're considered too simple, too old fashioned, and not very stylish. But, don't dismiss balloons as Prom décor just yet. Balloons can be a great asset to your theme and Grand March decorations if you use them the right way. Check out our list below of 6 amazing ways you can use balloons to add style, drama, and fun to your Prom décor.
1. Set up a Balloon Arch
Set up a balloon arch to serve as an entranceway into your Grand March or Prom itself. It makes a great backdrop for formal photos, too. Just choose your balloon arch kit and balloon colors that match your school or theme. When stored correctly, the arch can be used again and again for other school events, like Homecoming, graduation, school dances, and more. Just purchase more balloons to match the event.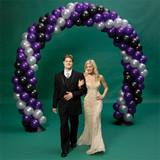 2. Create Balloon Columns
Balloon columns are perfect for marking your Prom entranceway or for designating specific areas within your Prom venue. Choose balloon colors to match your Prom theme or school colors and attach them to a wire or corrugated column structure. Store the column structure for use at other school events; just purchase more balloons to match.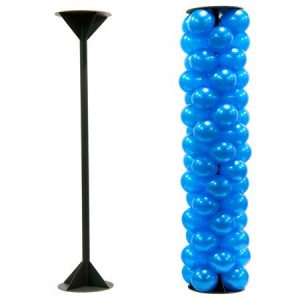 3. Design Balloon Bouquets
Balloon bouquets can add fun pops of color to almost any Prom theme décor. They're great for filling in gaps in décor, lining walkways, marking entrances, or dividing spaces. Creating balloon bouquets is easy. Just inflate balloons with helium), add long ribbons, and bunch them together. Attach the ribbons to balloon weights, and place the bouquets around your theme area. You can also use balloon bouquets as table centerpieces – just shorten the ribbons.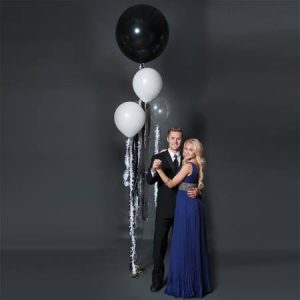 4. Hang Balloon Chandeliers
Have a fancy ballroom theme? Instead of a traditional crystal chandelier, use gold or silver foil balloons to create a unique balloon chandelier decoration for your venue ceiling. It provides a fun look for a more affordable price. To make it super easy, we offer a balloon chandelier kit that includes everything you need (except the balloon inflator).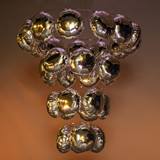 5. Add Balloons as Theme Accents
When you need the perfect finishing touches for your theme décor, balloons are the perfect choice. Use them to create accent pieces that match your theme. Here are a few fun ideas:
Use light blue balloons as bubbles for your Under the Sea theme
Use white balloons as pearls for your ballroom theme
Create balloon clusters to line a pathway
Bunch balloons together to create cloud formations
Add foil star balloons or Stars Around Balloons for your Starry Night theme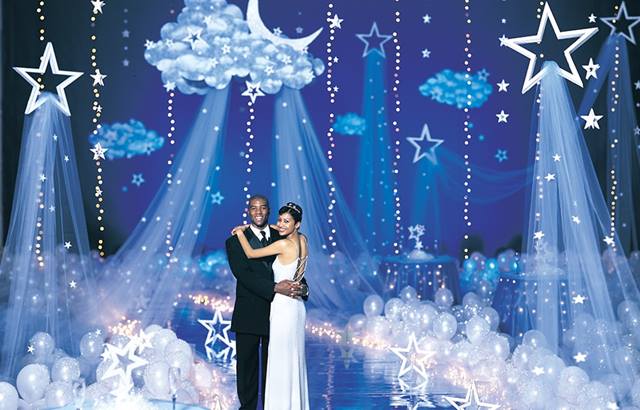 6. Have a Balloon Drop
A balloon drop is a fun way to incorporate balloons into your Prom décor. You can purchase a balloon drop kit or create your own using a net and your choice of balloons. Inflate hundreds of balloons with air (not helium), and fill the net with them. Attach the net to the ceiling, and at the appropriate time, drop the net and watch the room fill with balloons. Drop the balloons during coronation or during the last dance for an amazing effect.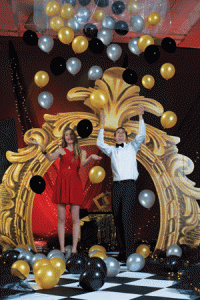 Give your Prom décor a fun boost by using balloons all around your party space. Incorporate these balloon decorating ideas, and some of your own, to see how colorful balloons can enhance the look of your theme and give your event that perfect finishing touch.