School is almost out. Are your teens ready for the summer? Here are some fun and useful summer essentials you can hand out at your Senior Party or year-end events to help get your teens ready for summer vacation, whether they're working, going to summer school, or just hanging out with friends.
Sunglasses
Sunglasses are the perfect summertime accessories. Teens will wear them every day – for work, for play, and everything in between. Choose either stock sunglasses or custom styles that feature your school name. Here are some fun sunglasses to try: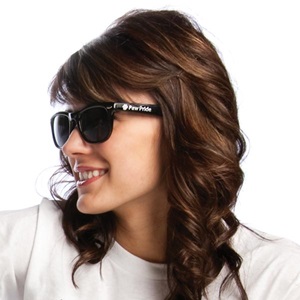 Drinkware
Busy teens will love to have fun drinkware to get them through the summer months. Customized drinkware offers students a fun way to show their school spirit even when school is not in session. Check out these fun drinkware options for your students: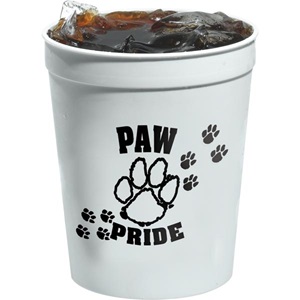 T-shirts and Apparel
Your teens will love to wear custom apparel that features your school name all summer long. Hand out custom imprinted clothing as graduation or Senior Party gifts or to promote summer events and activities. Try some of these fun apparel items on for size: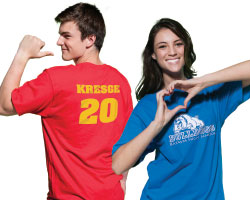 Backpacks and Coolers
Teens are always on the go, so bags are summertime essentials that will make it easy for them to tote their stuff to work, summer school, the beach, or anywhere. Here are some of our top-sellers to help keep your teens organized during the summer months.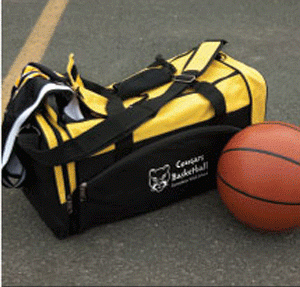 Electronics
Teens love spending their down time listening to music, watching movies, interacting on social media, and playing games using their mobile devices, so be sure to equip them with all the electronic accessories they need to keep their mobile devices going strong all summer long.

No matter what your students are doing this summer – whether they're on the go or on the couch – these summer essential favor ideas can help them stay connected to their school and their friends while having fun at the same time.
Like these summer essential favor ideas for your students? Find them all and more at andersons.com