Homecoming coronation is one of the highlights of the event, so it's important to make it special and meaningful for the members of your Homecoming court. Here are five hot Homecoming coronation trends to help you create an amazing coronation for your Homecoming royalty.
1) Colored Stone Homecoming Tiaras
Homecoming 2018 is all about shaking up the status quo; so instead of traditional tiaras with clear gemstones, choose ladies crowns with fun colored stones instead. It's a great way to match your royalty accessories to your school or theme colors and provides a unique keepsake for the ladies on your court. If you want to jump on the colored-stone tiara trend, we have you covered with options that feature gemstones in edgy black, romantic pink, ravishing red, brilliant blue, or amazing iridescent.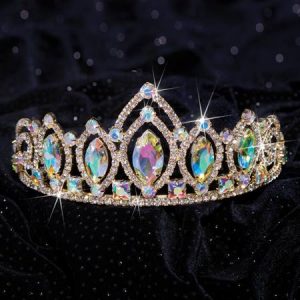 2) Colored Metal Homecoming Tiaras
If colored gemstone tiaras are not your thing, why not try tiaras with colored metal instead? Colored metals are hot this year, and they're a fun way to give your Queen and her court a distinctive look without going too over the top. Shop our selection of stunning gold metal tiaras, black metal tiaras, and rose gold metal tiaras to find the perfect look for the ladies on your court.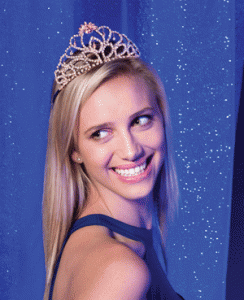 3) Custom Homecoming Crowns
Make sure to include the guys in some of this year's hottest Homecoming coronation trends. Get them in on the action with custom crowns you can personalize just for them. These cool coronation accessories can be customized in a variety of different ways, from embroidery on the fur trim to full -color bands that feature your custom text. Create a custom crown for each of the guys on your royal court.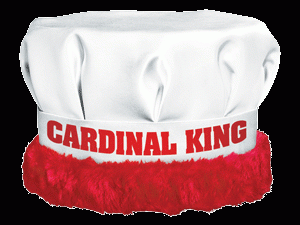 4) Unique Homecoming Sashes
Homecoming sashes are great memory-makers and are available in so many unique variations that you can customize to create the perfect personalized look for each member of your Homecoming court. Check out all our fun Homecoming sash styles, including:
Colored Edge Sashes – match your theme or school colors
Custom Sashes – personalize one for each member of your court
Custom 3D Sashes – unique raised, embroidered lettering
Embroidered Mascot Sashes – display your school mascot
Custom Bling Sashes – add sparkle with rhinestone edges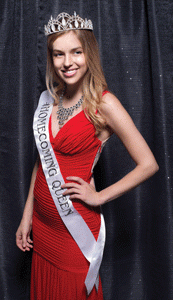 5) Coordinating Homecoming Royalty Sets
Purchasing Homecoming royalty accessories as a set is super-popular for schools today. Getting a Homecoming royalty set saves you time, because you don't have to shop around to find the perfect coordinating pieces. A set also saves you money over buying each piece separately – and you get royalty accessories that look amazing together. Choose a set for just your King and Queen or one for your entire royal court.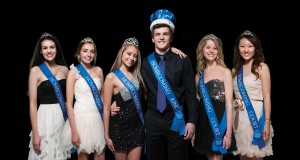 When you want to give your Homecoming Court members a special and memorable experience, jump on some of these hot coronation trends. Your royal court will thank you.
 Want to include these trends as part of your Homecoming coronation? We can help. Shop now at andersons.com