Want the hottest theme for Prom 2019? Our newest and best themes are here, and they are AMAZING! Check out our fabulous theme showcase below to find the perfect one for your school and students this year. There are more to come; check out next week's post for part 2 of Hot Themes For Prom 2019.
Around the World Prom Theme
With this magnificent destination Around the World Prom theme, you can take your students on a whirlwind tour that spans the globe. They'll experience the thrills of exotic locales, including Paris, Rome, Egypt, India, Venice, and even New York City as they travel the world during one amazing night. They'll return "home" with wonderful Prom memories they'll cherish for a lifetime.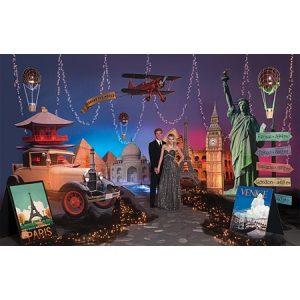 Stroll Through Central Park Prom Theme
Whether you want a quaint parkside Prom or Homecoming theme or a New York City theme, this Stroll Through Central Park theme is the perfect choice for your school. Reminiscent of NYC's famous landmark, this theme has all the elements you need for a theme your students will remember. From the Central Park arch to the lighted pathways and whimsical umbrellas on the ceiling, there's something for everyone to enjoy as they dance in the "rain" during their stroll through Central Park.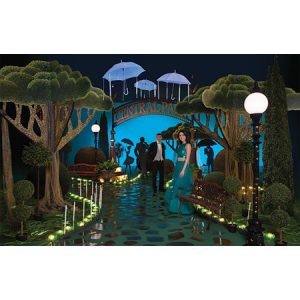 Magical Night Yule Ball Prom Theme
Welcome your students to a magical night at the with this gorgeous Yule Ball theme featuring a majestic winter palace as its backdrop. It's a frozen fantasy fairy tale designed to delight the senses and bring a feel of wonder and romance to the night. The soft lighting, white color scheme, and sparkling glitter accents make it beautiful as a winter theme or fairy tale theme.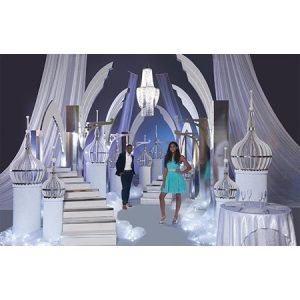 Winter Garden Prom Theme
This Winter Garden Prom theme is the ultimate enchanted garden Prom theme with the look of a resplendent winter wonderland. With its majestic die-cut tree arch, gorgeous lighted trees, a magnificent fountain, and a stunning tree lined bridge, this grand fairy tale theme has everything you need to capture the magic of Prom and give your students a night to remember.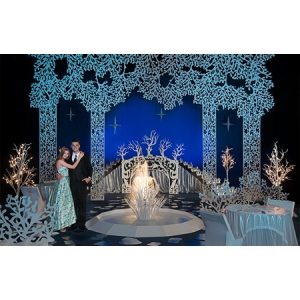 Garden By the Sea Prom Theme
Enchanted garden themes are popular choices for Prom 2019, and this beautiful Garden By the Sea theme will give your students everything they want and more. They will feel like they're strolling through the grand gardens of an Italian villa with this beautiful, floral-inspired theme that will bring the perfect touch of romance to Prom 2019.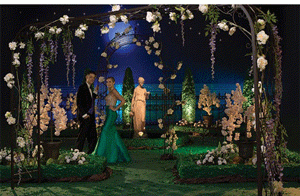 With the newest and hottest themes for Prom 2019, you'll be able to give your students an amazing night filled with special memories they'll take with them long after Prom is over.
Ready to plan Prom at your school? We have everything you need. Shop now at andersons.com