Welcome back to our showcase of the hottest Prom themes for Prom 2019. If you're looking for the latest and greatest theme for this year's Prom event, look no further. We have you covered. With enchanted gardens and elegant ballrooms to out-of-this world settings we're ready to help you create the ultimate Prom experience for your students.
Fairy Tale Garden Prom Theme
The only things missing from this fantastic fantasy Fairy Tale Garden Prom Theme are a beautiful princess and her Prince Charming- and you can easily provide those on Prom night 2019. With its pink and white color scheme and pretty floral accents, this enchanted garden theme is the epitome of romance, so it's perfect for the most magical night of the school year.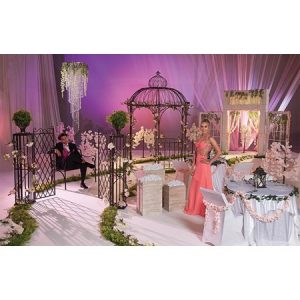 Rustic Romance Prom Theme
This Rustic Romance Prom Theme is a little bit country, a little bit glam, and a ton of fun for Prom 2019. It combines the elegance of a romantic garden with crystal and lights and a casual country vibe to create the perfect shabby chic look that is so popular right now. You can arrange the kits any way you want to create a garden scene that perfectly suits your style.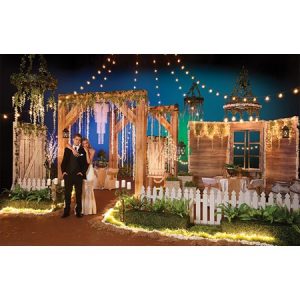 Wish Upon a Star Prom Theme
Fly beyond the stars and make a wish, and all your Prom dreams will come true. This cosmic Wish Upon a Star Prom Theme is filled with kits of celestial finery, including stars, lights, and swirls that look like comet tails. It's a theme of galactic proportions that will give your Prom guests a night to remember when they wish upon a star for Prom 2019.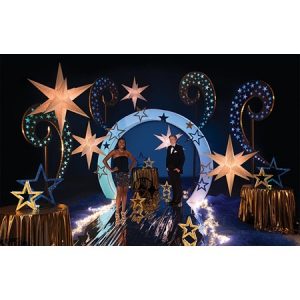 Ballroom Brilliance Prom Theme
This designer Ballroom Brilliance Prom Theme gives you the ultimate in style and sophistication for Prom 2019. You can use the  gorgeous theme as it is to create a stunning black-and-white ball scene, or add accents like fabric and glitter to design a spectacular grand hall for a fairy tale theme. However you use it, this dazzling ballroom theme will help you create a night of wonderful memories for your Prom guests.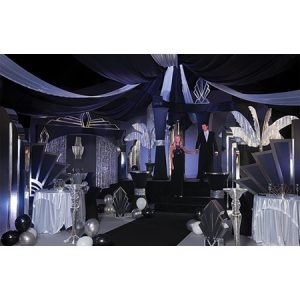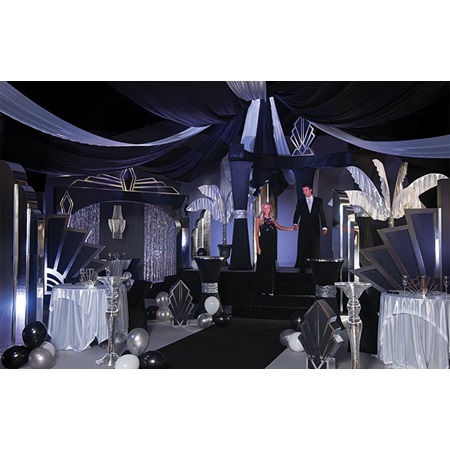 Whatever your Prom style and budget, we have the perfect theme to match. Let us help you create your dream theme for Prom 2019.
Ready to plan Prom at your school? We have everything you need. Shop now at andersons.com