Winterfest is a timeless tradition at a lot of high schools. From theme days and pep fests to parades, a dance, and coronation, winterfest is a fun way to celebrate winter and pump up school spirit. Here are some popular ideas to help you create a winning winterfest at your school. 
Winterfest Parade
Many schools participate in a community-wide Winterfest parade, complete with parade floats and handouts for spectators. You can create amazing winter floats quickly and easily with our complete parade float kits that include everything you need (except the float bed and the truck). Create a float to showcase your winter royalty, one to highlight your winter dance theme, one to show your school spirit. Be sure to get your school's marching band and cheerleaders in on the action, too.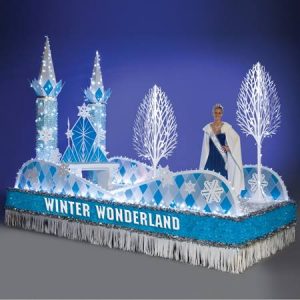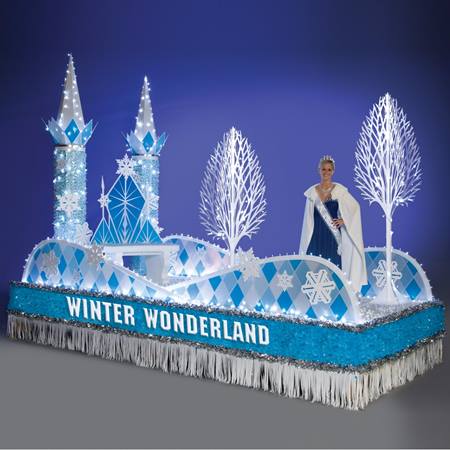 Winterfest Spirit Week
Pump up school spirit and keep students engaged during Winterfest with a week of pep fests, activities, and theme days. Consider dress-up days like these:
Pajama Day
Twin Day
Retro Day
Silly Hat Day
School Color Day
Favorite Movie/Literary Character Day
Winterfest Dance
There are lots of fun options for your winterfest dance, from a semi-formal "sno ball" to a super casual affair. Some schools use their winter dance as a backwards dance, where the girls ask the guys. Whatever the tone, your winter dance should showcase the spirit of the season and be fun and memorable for your students.
Winterfest Dance Theme and Decorations
Choose an overall theme for your Winterfest dance. It can be something winter-related, like "Frozen" or "Sno Daze", but it doesn't have to be. You could attempt to beat the winter blahs with a fun tropical or luau theme. Check out our selection of winter themes, tropical themes, or other themes to find the perfect one for you. If you want to go more casual for your winter dance, try using theme kits and decorations to create your own look. You'll want basic elements, like these: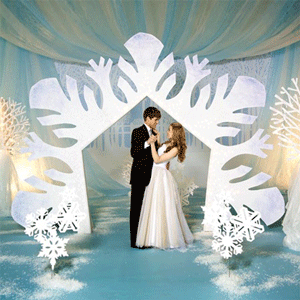 Winterfest Favors
Make your winter dance memorable for your students by handing out fun, custom favors that they will cherish as keepsakes of the night. Here are some fun favor ideas to match your winter-themed event:
Frosted glassware
Full-color frames or glassware with snowflake graphics
White, silver, and blue candy in custom jars
Custom mint tins with mints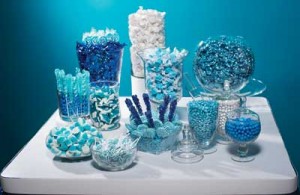 Winterfest Coronation
Coronation is one of the highlights of Winterfest week. Start advertising for this a few weeks before Winterfest, so students have time to submit their nominations and vote for their choices. Whether you crown your royalty at a pep fest, special school assembly, or at the dance, be sure to stock up on the perfect royalty accessories to give your royalty the perfect regal look. You'll need crowns for the guys, tiaras for the girls, and sashes and scepters for everyone.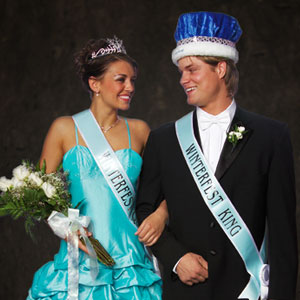 Get ready to welcome winter with a fun Winterfest at your school. With these ideas and tips, you can create a fun and memorable Winterfest week your students will remember.
Ready to plan Winterfest at your school? We have everything you need. Shop now at andersons.com