With over 50 years of experience in the Prom industry, we've seen schools face a multitude of challenges when it comes to planning and putting on this milestone event. During these unprecedented and uncertain times, we've been hearing from Prom advisors and committee members wondering what to do about their ever-evolving situation. Based on questions from schools like yours and our expertise in the Prom field, we've compiled some advice to help you navigate these uncharted waters and to give you peace of mind as you try to figure out "What's next?"
Health and Safety Are Priority #1
No matter what happens, the health and safety of students and staff comes first. Follow all changes in administrator, governmental, and public health guidelines as you work to also meet the needs of everyone involved in Prom and other school events.
Keep Students Involved
Prom is a major milestone in student's lives and something they have been looking forward to all year. They have put so much time, effort, and money into Prom planning, so it's important to keep them up to date on what's happening and involved in decisions. They want to work with you.
Consider Postponing Prom Instead of Cancelling
Students deserve to have the Prom they have been working towards all year long, so try to do whatever is needed to make the event happen. Talk to your venue to see if Prom can be postponed later into the school year or into the summer. Ask what dates are still available, and ask now. Don't wait until the last minute. Other Proms, weddings, and special events are all being moved out and competing for the same dates.
Get Creative With Prom Committee Meetings
If your school is closed and your committee can't meet face to face, consider holding Prom planning meetings over teleconference or Zoom/Google Hangouts. It's important to continue to meet as a team and make key decisions together.
Be Open to Switching Prom Venues
In an ever-changing situation, flexibility is key, and that might involve rethinking how and where to hold Prom. If your original Prom venue is closed or unavailable for your rescheduled date, consider holding the event in an alternative space.
• Bring it back to school – Go traditional by holding Prom in your school gym, cafeteria, or other large space. You can still set up the same theme and decorations you originally planned to use, and you'll have more control over the date of the event and how you can decorate.
• Take it outside – Set up tents on your school's football field or other large open space outside and hold Prom there. An outside event will offer a unique and memorable experience for students, as well as allow space for social distancing.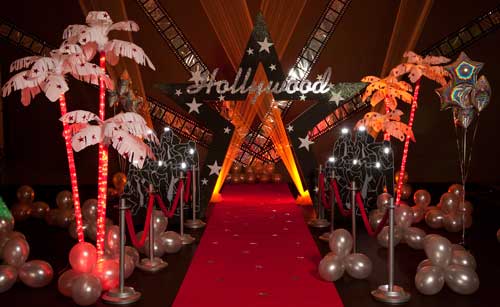 Be Flexible With Funds
Talk to vendors about their policies for changes, returns, and cancellations. Reallocate funds as necessary to accommodate your changing needs.
Use Social Media
If you want to minimize the number of people gathering in one place at the same time, think about holding a virtual Prom.
• Set up your Prom theme and decorations in your school gym. Have a parent walk through the theme with a video camera and post the video online, so students can experience the theme without actually being there.
• Have a virtual Grand March and Coronation – Encourage students to dress in their Prom attire and share photos/videos on your school's Facebook or Instagram pages. Announce your Prom royalty in advance and mail or deliver royalty crowns, tiaras, and sashes to the court, so they can wear their regalia on the day of your virtual Prom.
Present Prom Favors
Whether you need to change your Prom location, date, or method, be sure to still give attendees a Prom keepsake to help them remember their Prom. Consider ordering stock Prom favors or custom favors that feature your Prom theme but no date. Either mail them to students or set up a location where students can pick up their favor.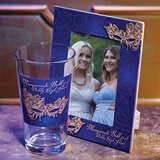 If You Have to Cancel…
If you've exhausted all other options, and cancellation is the only one left, think about whether some of your Prom funds can be reallocated for next year's event, what you can get refunds on, and what money you will need to forfeit before you offer full refunds on tickets.
As your partner in Prom planning, we have your back as you navigate changes to this year's event. Like you, we want to make Prom special and memorable for your students, even if that means thinking outside the box and putting together a never-been-done before event. Let us help with anything you need. We're in this with you.
Call us at 1-800-328-9640 or shop now at andersons.com