"I think that proms that happen into May and certainly graduations in June or wherever they're looking at, I certainly envision that those will look pretty close to normal. We'll probably have folks gather, there may be a little distancing and masks, but there will certainly be larger crowds than we've seen…" -Governor Tim Walz, Minnesota https://www.twincities.com/2021/03/11/walz-to-ease-rules-proms-and-graduations-will-be-pretty-close-to-normal-big-dial-turn-announcement-coming-friday/
Big news! Proms and graduations are happening this year!
And not just in Minnesota. Governor Mike DeWine of Ohio expressed optimism about these milestone events happening in his state, too. "This is not maybe your dream of the prom with people having masks on, but you can still have a prom, you can still have a graduation…" "People will be able to plan for proms, they'll be able to plan for graduation. There's no reason these events cannot occur if we follow basic safety protocols," he said. https://fox8.com/news/coronavirus/ohio-to-permit-proms-graduations-with-covid-19-safety-measures/
And, the excitement is spreading across the United States as schools are receiving word from state and local leaders that Prom and Graduation are possible in 2021. After the majority of schools were forced to cancel last year due to the COVID-19 pandemic, the news that these events are back on is a welcome relief – and it's causing chatter about how to pull them off quickly and safely.
To ensure the safety of students at Prom and graduation this year, many schools are tossing tradition and modifying how they are handling these important events.
On-site is on trend! In a throwback to yesteryear, some schools are holding Prom and graduation in their gyms, auditoriums, cafeterias, and common areas instead of off-site venues. Check out our on-site Prom downloadable for ideas.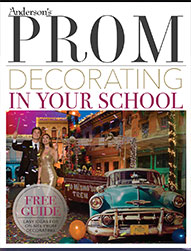 Outdoor decor is IN! Schools are literally thinking "outside" the box by moving Prom and graduation outdoors where there is more room for social distancing. We can help with outdoor-approved themes and decor.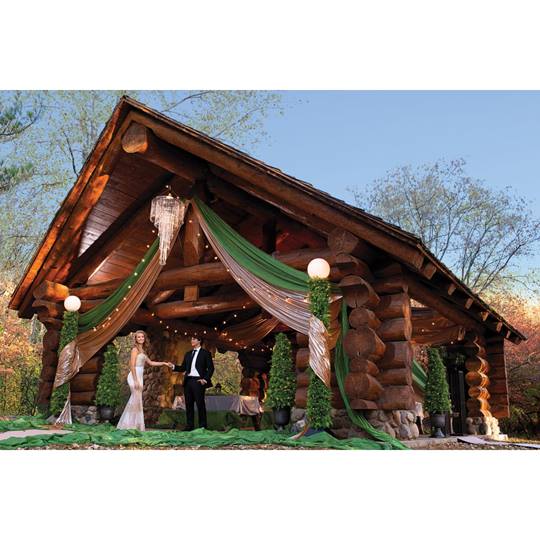 Face masks are hot accessories! Whether they're handing out masks at the door or using them as "admission tickets," most schools are requiring face masks for event participants and spectators.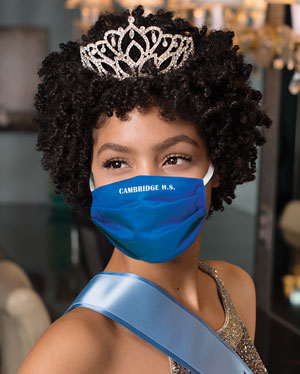 Bigger isn't better! Many schools are limiting Prom and graduation guest numbers or having two smaller events instead of one large event to reduce the number of people gathering in one place.
Local school officials, parents, and students know that Prom and graduation will look and feel different this year, but they're ok with that, as long as the events can happen in some form.
"While the allowable modified ceremonies will not look like pre-pandemic celebrations, they will allow additional flexibility for our schools beyond virtual options in bringing our graduates together for this momentous occasion," said Superintendent Dr. Christina Kishimoto from the Hawaii Department of Education. https://www.hawaiipublicschools.org/ConnectWithUs/MediaRoom/PressReleases/Pages/HIDOE-allows-for-limited,-in-person-school-commencement-events.aspx
Prom and graduation are possible this year. We can help you Let Them Dance with our downloadable guides. To shop, call us now at 800-328-9640 or visit us online at andersons.com