Pom pom shakers are must-haves for your high school! And, they are not just for cheerleaders and spirit events. Check out our list of 25 fun ways to use pom pom shakers at your high school. Then, stock up and get ready to SHAKE 'EM!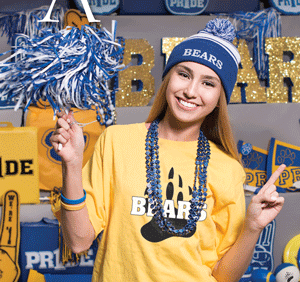 1. Attach to float bed edges in place of fringe
2. Sell as a school fundraiser
3. Sell in game day concession stands
4. Stock in your school store
5. Hand out during Spirit Week pep rallies
6. Celebrate teams making it to state championships
7. Hand out to spectators at your Homecoming parade
8. Pass out at school assemblies
9. Give to your mascot to wave at events
10. Hand out to elementary school student at clinics for future cheerleaders
11. Create a fun fence display
12. Hand out or sell pink shakers at a Pink Out fundraiser
13. Use as props in school drama productions
14. Stock as props for the selfie station at your Homecoming dance
15. Give to the audience to cheer for grads during your school's graduation ceremony
16. Use in school hallway or window displays
17. Hand out to alumni at high school reunions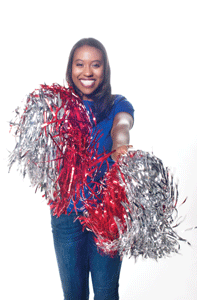 18. Pass out to Alumni Row during the Homecoming game
19. Give away at sign up tables during team recruiting events
20. Use during cheerleading tryouts
21. Attach to balloons as fun decorative accents
22. Put in vases and use as table centerpieces for cheerleading or team banquets
23. Include in swag bags as Homecoming dance keepsakes
24. Hand out at summer sports camps
25. Use as dance squad props
Whether you're using them as school spirit rousers, decorations, or school fundraisers, pom pom shakers are easy, affordable, and essential accessories for your school, and there are so many options to choose from. Shop them by size, by color, by style, and with or without customization at andersons.com.