Originally designed to cut the glare of the sun for players on the field, EyeBlacks are under-eye stickers that have become "must-have" school spirit accessories in high schools across America. They are easy, fun, and affordable spirit items that every school can use. Here are our top 6 easy and fun ways to use EyeBlacks to promote school pride and team spirit at your high school.
Give EyeBlacks To Athletes
The easiest way to use EyeBlacks is the way they were intended: to prevent players and cheerleaders on the field from being blinded by the sun as they lead your team to victory. Be sure everyone on the field is equipped with these under eye stickers on every game day.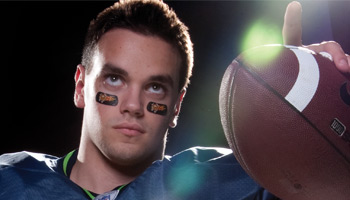 Use EyeBlacks as Fan Gear
EyeBlacks are not only essential for players and cheerleaders, but they are also the ultimate school spirit items for fans in the stands and spectators along your Homecoming parade route. Create custom EyeBlacks featuring your school mascot and hand them out during your Spirit Week pep rally or sell them in concession stands on game days.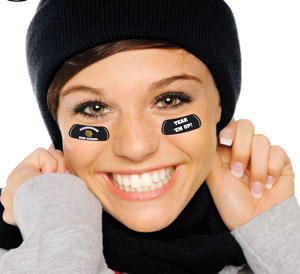 Customize EyeBlacks to Match Your Theme
Need a fun and unique favor for your Homecoming dance? Try EyeBlacks! You can customize these temporary tattoos with your school colors, mascot, or design to match your dance theme. Include them in swag bags or hand them out at the door and encourage students to wear them at the dance.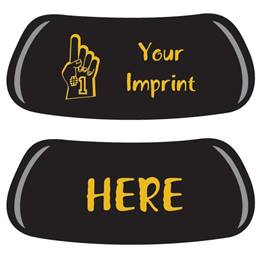 Hand out EyeBlacks as Back-to-school Gifts
Mascot EyeBlacks or Custom EyeBlacks are great ways to promote your school and team. Hand them out to students and staff as fun back-to-school gifts to pump up school spirit and get everyone excited for the new year.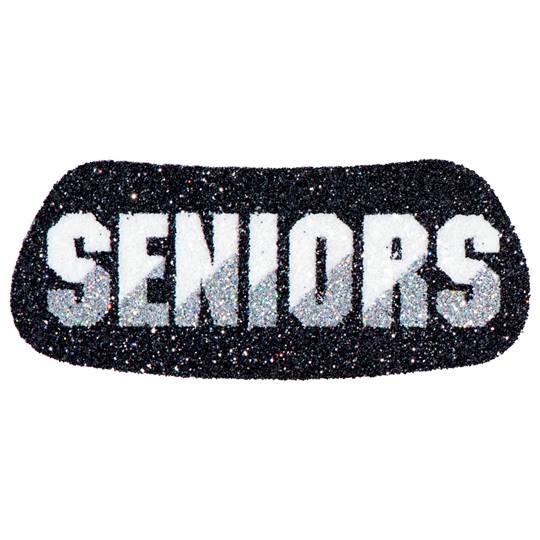 Stock EyeBlacks in Your School Store
EyeBlacks aren't just for Homecoming and Sprit Week. Create custom EyeBlacks featuring your school mascot or short message and stock them as year-round inventory in your school store. Students, teachers, staff, and parents can purchase them and were them at school events or programs, at school sporting events, or whenever and wherever they want to show their school pride.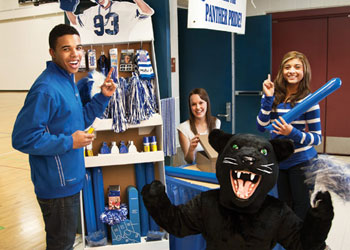 Sell EyeBlacks as Fundraisers
If you don't stock EyeBlacks year-round in your school store, consider using them at various times throughout the year as fun and affordable fundraisers for your school, team, Prom, or any event that you need to raise money for. Create custom EyeBlacks or choose one of our stock designs that matches your school or event, and sell them before and after school and during lunch periods to maximize profits.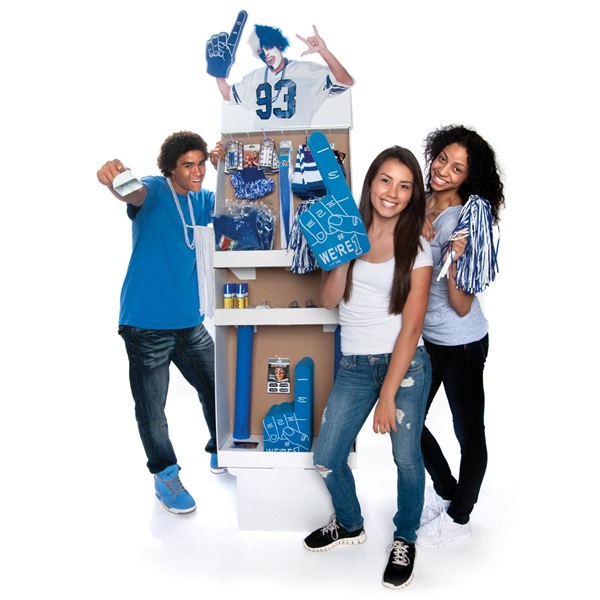 With all these fun and easy ways to use EyeBlacks, there is no reason why you shouldn't stock up on them at your school. Whether you use them on game days, back-to-school gifts, year-round school spirit items, or school fundraisers, everyone at your school will love these fun, affordable, and easy-to-use under-eye stickers with stock designs or customized for your school. Shop for your EyeBlacks now at andersons.com.