Senior All Night Party is the last school event your teens will attend. As a parent volunteer, you want to make sure your Senior All Night Party goes off smoothly, with lots of exciting memories your kids will reflect on for years to come. Raising enough money for decorations, entertainment, and supplies is the best way to ensure everything runs smoothly. Because fundraising is a huge part of your planning experience, Anderson's offers lots of quick, easy, low cost, and unique ways to raise money for your  Senior All Night Party.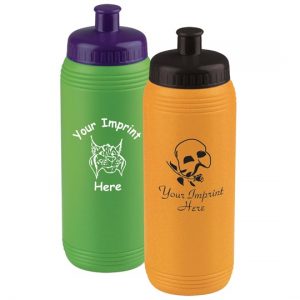 1. Water Bottles. Water bottles are functional Senior Party keepsakes that your kids can use right away. Imprint your Senior All Night Party theme on water bottles to  get your kids excited for the big event or simply add a "Class of " and the year imprint to create a cool graduation keepsake.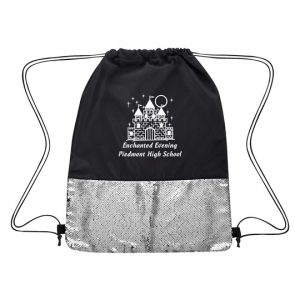 2. Backpacks. Backpacks and bags are functional items that can be sold as  fundraisers any time of year! Pre-sell them earlier in the year. Then, distribute the backpacks the night of your Senior All Night Party.  Make sure they are stuffed with all sorts of party favors and goodies, like lanyards, key chains, candies, coupons, etc.
3. Full-color Chocolate Bars. Who doesn't love chocolate? Your teens will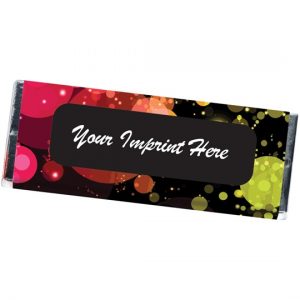 love these! All you have to do is add a full-color background graphic (we've got hundreds of graphics available) to the wrapper and add your Senior All Night Party imprint. Chocolate Bars are another way to get your kids in the mood for their Senior All Night Party and they will gobbled up right away!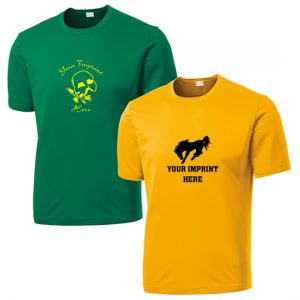 4. Custom Tees. Your Senior All Night Party won't be complete without a wearable souvenir of the fun evening. For an interesting twist, announce the theme of the Senior All Night Party during the school year, then have a contest to see which Senior can submit a winning design based on your chosen theme.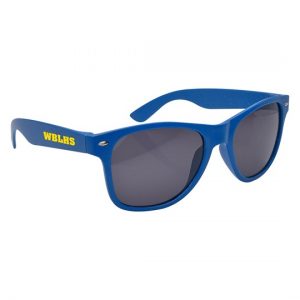 5. Sunglasses. This is a fun and simple idea. We've got several pairs of  custom Sunglasses you can use as fundraisers for your Senior All Night Party. They go with any party theme, from tropical to Hollywood. Sell Custom Sunglasses to every Senior when they buy their tickets. Sunglasses are something your kids can use right away, and they can even bring their sunglasses with them to the Senior All Night Party!