When it comes to Prom decorations, getting the perfect look is key. Sometimes, all it takes is the addition of a few small but effective elements to take your décor from just fine to absolutely FABULOUS. Try some of these easy ideas and see what a difference they can make for your Prom decorations.
1. Add some mood lighting


It's amazing what a little light can do. When you need to up the ambiance factor of your Prom theme, or change the mood in any way, strategically placed lighting is the perfect way to do it. But, don't limit your lighting to the ceiling; think outside the box and use lighting in unexpected ways:
Hang mini lights under sheer fabric table skirts
Bunch mini lights with gossamer to create pathways
Put small lights inside glassware as table centerpieces
Wrap mini lights around bannisters or columns
2. Jazz up tables with centerpieces
Centerpieces are a great way to pull your theme together and give your tables a polished look. Either choose ready-made centerpieces that match your theme—like star centerpieces for a Hollywood theme, mask centerpieces for a Mardi Gras theme or Eiffel Tower centerpieces for a Paris theme—or create your own with things like filled glassware, floating candles, balloon bouquets, or confetti.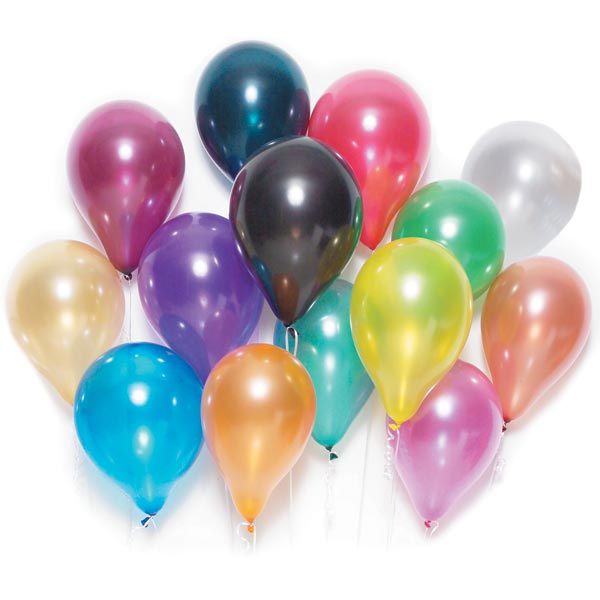 3. Don't underestimate the power of balloons
Balloons used to have a bad rap as old-fashioned Prom decor, but they are back in a big way as cool and functional decorations that perk up any party space. And there are so many more balloon options to choose from these days: shaped, foil, patterned, jumbo size, and textured, just to name a few. Bunch balloons together to create bouquets and use them in front of doorways, as table centerpieces, or to line pathways. Single balloons look great on the dance floor or hanging from the ceiling.
4. Pump up the sparkle with mirror balls
Of course, every dance floor needs a mirror ball to get everyone in the mood for dancing. But, mirror balls aren't just for dance floors anymore. To add instant sparkle, consider using mirror balls in other areas of your Prom space, too:
Hang them from doorways
Use them as table centerpieces
Line them up on the floor to create a pathway
Glue them to tops of columns
5. Go for the glow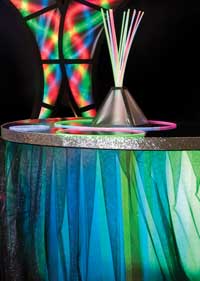 Glow is one of the hottest trends right now, and it's easy to incorporate into almost any Prom theme. Put glow sticks on tables, hand glow necklaces out at the door, or use glow paint to add a vibrant look to your theme structures. Glow items are fun and easy ways to add fun pops of color to your Prom decorations.
By adding just a few finishing touches to your Prom decorations, you can create exactly the look you want and a perfectly memorable experience for your teens.
How do you add extra special touches to your Prom decor? Let us know.