Take a trip to the tropics on Prom night: Hawaii, the Caribbean, or South Pacific. From the balmy atmosphere to the sandy beaches to the brightly colored flora, we've got five quick ideas you can use to turn your Prom party space into the tropical Prom theme of your dreams!
1. Tissue Scatterflakes or Burlap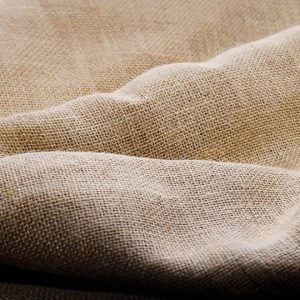 Use either of these unique decorating materials to create the look of a sandy beach. Don't forget to complement your "sand" with other decorating fabrics for the water (water or blue polyvinyl or water gossamer).

2. Lighting
Palm trees, grass huts, and cantinas are all must-have items for a tropical Prom theme. Don't be afraid to dress them up! Add some lights in white or multi-colors for a festive touch. After all, you're going to the tropics for Prom night, and the tropics are all about bright colors.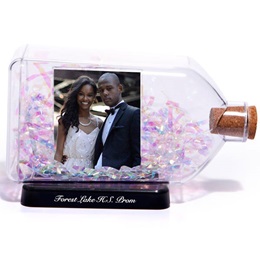 3. Bottle Frame Favor
Hand out a favor with a tropical vibe. Our Bottle Frame favor lets students insert their favorite Prom photo to create a cool tropical prom keepsake they will love.
4. Floral Greenery
Islands are known for their bright colors AND their lush, gorgeous greenery. Bring that beautiful scenery to life on Prom night with palm trees, green gossamer, green tulle, and other green fabric. Mix your decorating fabrics together to create different tones of green that complement each other.

5. Tropical Music
Choose the perfect music to go with your tropical island Prom. For a Hawaiian Prom night, hula music is a must. Going to the Caribbean islands? Reggae, ska, or calypso tunes should definitely be on your play list. A South Pacific island theme should have music filled with drums and string instruments like ukuleles. Another great idea is to hire a steel drum band for the night to get everyone dancing.
What will your school do for your tropical Prom theme? Shop for everything you need now at andersons.com.