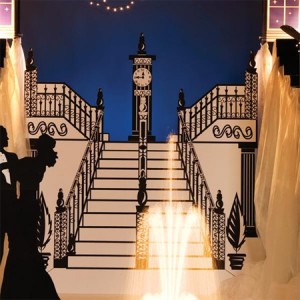 Have you recently ordered one of Anderson's popular decorating themes for a school event?
If you answered, yes, keep reading. We've got eight quick practical tips to use when you are ready to build your decorative theme kits. Once you have received all of your boxes and kit components, read these tips first, and we can almost guarantee that the building phrase of your school event (Homecoming, Prom, All Night Senior Party, etc.) will be that much easier.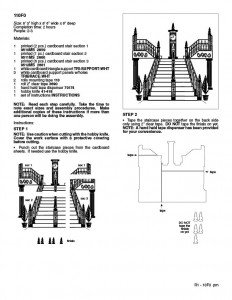 1. Read instructions before you start. Every kit within an Anderson's theme comes with a set of instructions. Read them BEFORE you unpack anything. This will give you a better idea of what is coming and where you need to be precise.
---
2. Get started early. Once you have the instructions, take note of how much time you will need to complete the building process. Then plan accordingly. Your theme kits will come together better if you are not in a rush.
---
3. Spread out. You will probably have multiple kits to build, so make sure you have enough building space so you can spread out. A cramped work space can lead to lost pieces and damage.
---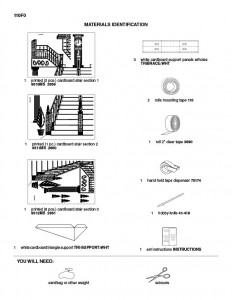 4. Get organized. Lay out all of your kit components in the order in that you will need them. And, make sure you have all of the pieces you need; check them off on your instructions as you identify them.
---
5. Make sure your equipment and tools are ready for the task. Are your scissors and blades sharp? Is your hot glue gun hot? Do you have a straight edge and tape measure? These are necessary questions to ask and think about so you don't waste any of that precious time.
---
6. Recruit some friends. Some of your decorative theme kits are big and will require several people to assemble them properly. Each set of instructions should list how many peoeple are needed to build that kit. Make sure you have enough people to construct every kit that you order.
---
7. Keep the cardboard shipping boxes. You can flatten the shipping boxes to make "drop cloths" that you can glue and cut on. This will help you avoid doing damage to the floor.
---
8. Make sure that you have a good place for storage. Many of the theme kit components are cardboard so make sure that your storage space will stay dry or your kits may start to wilt. If possible, assemble larger kits on the site on which they will be displayed. This will reduce possible damage from moving–and frustration from trying to fit something big and awkward through a doorway.
---
Have you built decorative theme kits for a school event?
Do you have any more construction tips to add to our list?
Let us know. We love the feedback, and other schools can only benefit from your experience.