Prom is supposed to be a rite of passage for all students, but often, a large part of the student body misses out on the fun, because they can't afford to go, they don't have a date, or they feel like they don't fit in. Here are some easy ways to create an inclusive Prom, so everyone has the opportunity to attend.
Make Prom "Dates Optional"
To make everyone feel welcome and to at your inclusive Prom event, stress the fact that dates are optional. Encourage students to come in groups of friends or even by themselves. Instead of couples-oriented Prom favors (like matched sets or "his and her" items), offer favors that will appeal to everyone (like technology items, swag bags, or photo frames).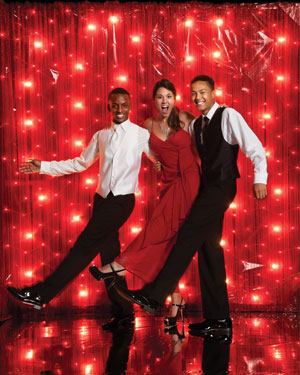 Redefine Royalty
Being a member of the Prom court is often reserved for the most popular or good-looking students, leaving others feeling left out. Change up the way you elect your court by choosing your royalty based on merit or talent, instead of popularity or looks. Or, instead of having traditional royalty titles, like King, Queen, Prince, and Princess, fill your court with unique and more diverse titles, like these, to give more students a chance to participate:
Best Prom Hair
Grooviest Dancer
Most Creative Prom Outfit
Funniest Prom Photo
 Wear What You Have
Many students skip Prom because they simply cannot afford to go. Declare this year's Prom "wear what you have." Encourage students to wear outfits they already have instead of buying new dresses or renting tuxes. This will allow students to attend who might not normally be able to, and teens will be more comfortable in their own clothes.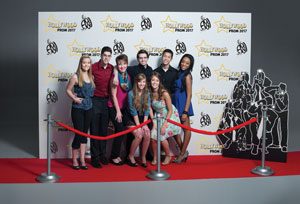 Include More Students in Planning
Create an inclusive Prom by getting more students engaged.  Poll students for theme and décor ideas, create a social media site that everyone can access, invite all the members of the Junior and Senior classes, and get students involved in decorating. The more invested they are, the more students will feel like Prom is "their" event, and the more comfortable they will be about attending.
Different personalities, styles, and looks are what make Prom special. Follow these easy tips to make Prom more inclusive, engaging, and fun for everyone at your high school.
Like these ideas? Shop our huge selection of Prom favors to find the perfect one for your students.