Asking your crush to Prom is a big deal, and coming up with the perfect "promposal" can be challenging. Whether you go with a simple, romantic gesture or over-the-top extravaganza, you want your promposal to be personal, special, and memorable. We've put together some fun and creative promposal ideas your potential date will have a hard time saying no to.
#1: Say it With Food
Use your potential date's favorite food (pizza, cupcakes, coffee pods, gummy bears, chocolates, etc.) to spell out, "Will You Go to Prom With Me?"
#2: Use Social Media
You know your crush spends tons of time on Snapchat, Facebook, Instagram or other social media site, so create a video or fun photo on their site to ask him to Prom.
#3: Put Forth The Ultimate Effort
Show him or her that you mean it by putting a lot of time and effort into your Promposal. Try asking the question in giant chalk writing on his driveway or sidewalk, creating a design of rose petals, or sending him on a fun scavenger hunt with the prize being the ultimate question: "Will You Go to Prom With Me?"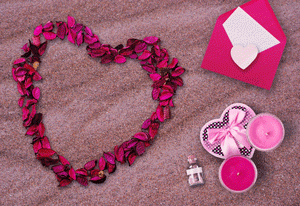 #4: Quote a Movie or Book
Is your crush a movie buff or a bookworm? Find the perfect quote from his or her favorite film or novel and use it to pop the prom question (be sure to attribute your source accordingly).
#5: Sing a Song
Serenade your way right into the heart of the one you love by singing them a song that invites them to Prom. Either write an original piece or use an existing song and change the lyrics to fit your specific situation.
#6: Get Romantic
Set yourself up for Promposal success with some old fashioned wooing. Take your crush on a romantic date, bring flowers or a teddy bear, light candles, and make her feel extra-special. Then, pop the big Prom question.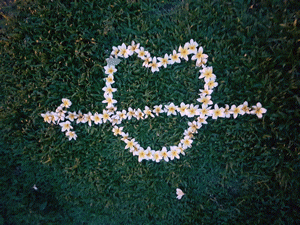 #7: Balloon Bonanza
One of the classic, yet effective, promposal ideas out there. Write a note asking your crush to Prom, and place it inside a balloon. Inflate the balloon, along with hundreds of others, and fill his or her car, bedroom, or other large space with the balloons. Your crush will have to pop each balloon to get to the one with the special note inside.
#8: Spell It Out
Cover your crush's car, locker, or bedroom wall with sticky notes in different colors that spell out "Prom?" Or write your question on a large sheet of (heart shaped) paper, cut it into pieces, and have your crush put it together to reveal the question.
#9: Incorporate His or Her Favorite Animal
If using a real animal is unrealistic, create one of your own and incorporate it into your Promposal with a fun, pun to go along with it. Here are some ideas:
"Whale" you go to Prom with me?
I'm not "lion;" I want you to go to Prom with me.
You "otter" go to Prom with me.
I can't "bear" it if you don't go to Prom with me.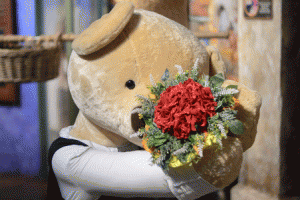 #9: Get Crafty
Your crush will love the personal touch that comes with making something just for him or her. Paint him a picture, write her a poem, create a scrapbook of your fun times together, or make a poster featuring him or her as a "WANTED" Prom date. Get creative and make it special and personal.
Fun promposal ideas like these can help take the stress out of asking your crush to Prom – and give your potential date a big reason to say, "YES." Whether simple or sensational, the perfect promposal will result in a lifetime of memories for both you and that special someone.
Like these ideas? Find everything you need for Prom at andersons.com!