A Paris Prom theme makes a fun and exotic destination theme for your high school Prom. Even though you can't actually go to Paris, it's easy to create the same look and vibe for your dance space. We've put together our list of essentials to create the perfect Paris Prom theme for your school.
1. Paris Prom Invitations
Set the scene for Prom with fun Paris-themed invitations that you can personalize with all your Prom information.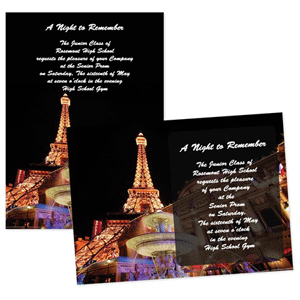 2. Paris Prom Theme Favors
Whether you're including them in Paris gift bags or putting them at each place setting, choose Eiffel Tower favors to match your Paris Prom theme. Here are a few fun ideas:
Eiffel Tower Glassware
Eiffel Tower Key Chains
Paris Photo Frames
Eiffel-tower Shaped Chocolates
Favors With full-color Paris graphics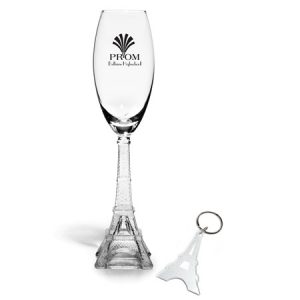 3. An Eiffel Tower
You can't have a Paris Prom theme without the iconic landmark. There are lots of ways to create an Eiffel Tower that's perfect for your theme.
Eiffel Tower Photo Backdrop
Eiffel Tower Theme Prop
Eiffel Tower Wire Structure
Eiffel Tower Silhouette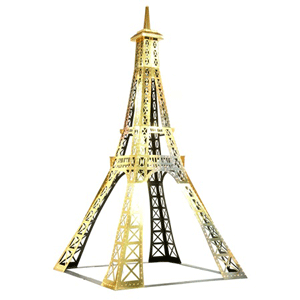 4. Paris-inspired Decor
Make your event space look like the City of Lights by using the right decorations to enhance the scene:
Paris Photo Murals
Eiffel Tower Confetti
Eiffel Tower Centerpieces
Lights, lights, and more lights (Paris is the "City of Lights")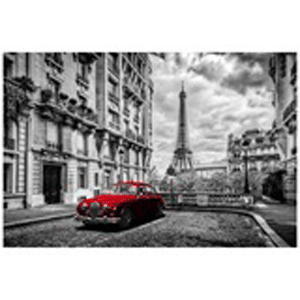 5. Paris Landmarks
Paris isn't all about the Eiffel Tower. Be sure to include some other famous landmarks to lend authenticity to your Paris Prom theme. Try some of these:
Arc de Triomphe cardboard cut out
Frame Prop Kits (create your own Louvre museum)
Lampposts (for your Rue Foyatier stairway)
Paris Café tables and chairs (Eiffel Tower Photo Scene)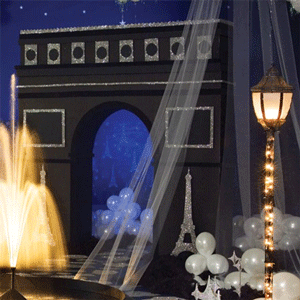 6. Paris-themed Royalty Accessories
Don't forget about your Prom royalty when designing your Paris Prom theme. Be sure to dress them to fit the theme with Eiffel Tower tiaras, fleur-de-lis crowns, Eiffel Tower Scepters, and full-color royalty accessories with Paris-themed graphics.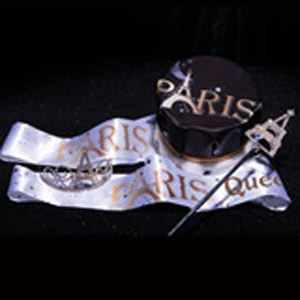 When you can't bring Prom to Paris, bring Paris to Prom with these easy and fun decoration, favor, and accessory ideas. With these ideas and a little creativity, you can give your students the perfect Paris Prom theme of their dreams.
Shop our Perfect Pairings section at andersons.com to find everything you need for your Paris Prom theme.