Coronation of Prom royalty is the highlight of the night, and it's important that your King, Queen, and Court look their very best for their big moment. Here are the Prom royalty must-haves you'll need for an extra-special and memorable coronation.
Tiaras For Your Queen and Her Court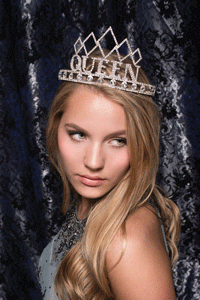 Your Prom Queen is the belle of the ball, so be sure to deck her out in the finest you can offer her. She and the ladies on her court will need sparkling tiaras to make them stand out from the crowd. Here are some things to consider when choosing tiaras:
Style – standard, full-crown, headband
Size – small, medium, tall, or majestic pageant size
Color – silver metal, gold metal, black stones, colored stones
Theme – Is there an option to match your theme (Paris, Winter, Masquerade, Roses)
Crowns For Your King and His Court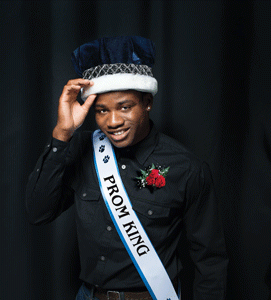 The guys on your Prom Court need to look good, too, so dress them in handsome crowns that will show off their royal status. When choosing crowns, here's what you want to consider:
Material – satin, velvet, metallic, crushed satin, holographic
Color – match your Prom theme colors or choose a full-color graphic
Style – traditional, all metal, light-up
Standard or Custom Embroidered
Prom Sashes For All

Your Prom Court needs special keepsake sashes to give them the perfect royal look. Think about these things when choosing sashes:
 Color – one-color or full-color
Imprint– pre-printed (stock) or custom imprinted
Style – standard or embellished (colored edges, rhinestones, bling accents)
Prom Scepters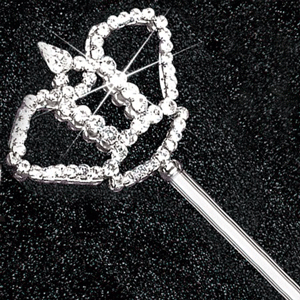 Rhinestone scepters will give your Prom royalty the perfect polished look, which makes them Prom royalty must-haves. If your Prom theme features gold, consider a gold metal scepter to match. Otherwise, silver metal with clear rhinestones is an elegant option that matches every Prom theme.
Prom Royalty Accessories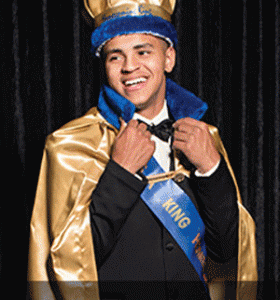 Enhance the look of your Prom royalty with fun accessories to complete their majestic ensemble:
 Medallions
Royalty Pins
Royal Robes
Garters
Light-up Fedoras
Being crowned Prom Queen, Prom King, or a member of the Prom Court is a huge honor. Make sure to present your Prom royalty with all the accessories and keepsakes they need to remember coronation for a lifetime.