You have everything you need for your school's Homecoming game and dance, but are you ready for coronation? Crowning your Homecoming Queen, King, and Court is one of the highlights of Homecoming week, so you want to be sure you're ready to do it in style. Here are the 5 essential royalty pieces you'll need for a perfect Homecoming coronation.
1. Tiaras For Your Queen and Her Court
Your Homecoming Queen is the star of the show, and her ladies are the supporting cast, so you'll want to present them with the perfect tiaras to make them stand out from the crowd. There are so many tiara styles to choose from. Pick the ones that match your theme and your ladies' personalities and styles.
Classic silver metal and clear rhinestone tiaras
Colored metal tiaras
Colored stone tiaras
Super size tiaras
Comfort tiaras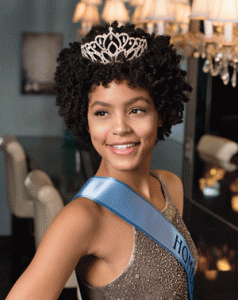 2. Crowns For Your King and His Court
Just like the ladies on your royal court, the guys deserve a special look all their own. Deck them out in grand style with crowns that are befitting their royal status. As with tiaras, crowns are available in lots of different styles. Choose the one that best matches your King's personality and coordinates well with your theme. Check out these fun crown options:
Classic crowns
Metal crowns
Custom crowns
Full-color crowns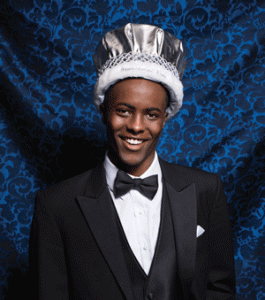 3. Homecoming Sashes
Once you have crowned your royalty with their tiaras and crowns, present them with stylish Homecoming sashes to round out the royal look. Sashes not only make your King, Queen, and Court stand out as true royalty, but they also make amazing coronation keepsakes your royalty will cherish.
Satin sashes
Custom sashes
3D sashes
Glitter and Bling sashes
Full-color sashes
Embroidered mascot sashes
Sash sets with buttons or pins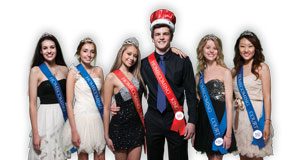 4. Sparkling Scepters
Scepters are a great way to add even more sparkle to Homecoming coronation. You can present a scepter to your King and Queen only or to every member of the court. Whether you choose scepters to match your theme, to coordinate with your royalty tiaras or crowns, or just because they look amazing, sparkling scepters will add that perfect polished look to your Homecoming royalty.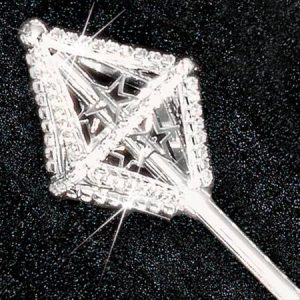 5. Accessories For All
Round out the look of your Homecoming royalty with fun accessories to add the perfect finishing touches. Present your King, Queen, and Court with fancy glittered rhinestone pins, fun buttons, sash rosettes, and medallions that they can wear at coronation and during the dance to promote their royal statuses.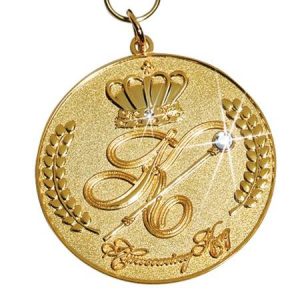 With these 5 essential Homecoming royalty items, you'll be all set for coronation, and your King, Queen, and Court members will have memorable keepsakes of the big event.
 Ready to crown your Homecoming royalty in style? We have everything you need. Shop now at andersons.com